Ex-police IT staff lose pay claim
Former Metropolitan Police IT staff who transferred to computer services company Unisys as part of a major command and control...

Download this free guide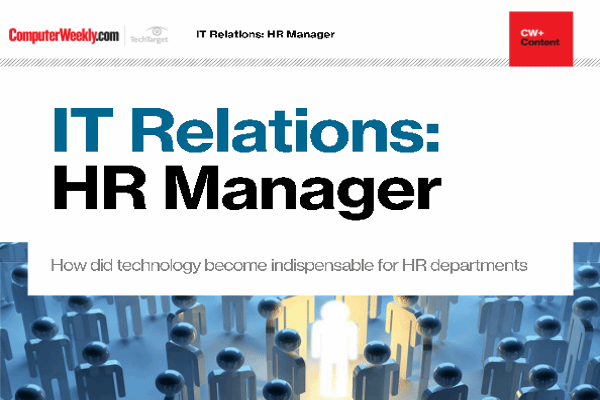 How did technology become indispensable for HR departments
HR and IT departments have begun to work closely together over the last few years. While HR historically has often received limited attention, companies now understand the key role the department plays in the business.
By submitting your personal information, you agree that TechTarget and its partners may contact you regarding relevant content, products and special offers.
You also agree that your personal information may be transferred and processed in the United States, and that you have read and agree to the Terms of Use and the Privacy Policy.

Former Metropolitan Police IT staff who transferred to computer services company Unisys as part of a major command and control system outsourcing deal have lost a battle with the firm to ensure that their salaries continue to match the rates of pay offered to their public sector counterparts.

An employment tribunal threw out a claim brought by a Cobol programmer with 30 years' service, who accused Unisys of reneging on agreements to match Metropolitan Police pay rates, because of legal and procedural technicalities, at a hearing last week.

The case is one of a growing number of disputes centred around the Transfer of Undertaking Protection of Employment (Tupe) regulations, which are designed to protect the rights of staff when their jobs are moved from one employer to another.

Former Metropolitan Police programmer Rodney Stockford brought the case against Unisys after accusing the firm of leaving him more than £600 out of pocket when it failed to match police pay increases last year. Unisys staff fear the failure to follow police pay increases will significantly erode their salaries over time and could damage their pensions.

The dispute follows the decision by the Metropolitan Police to transfer 20 IT staff to Unisys when it outsourced development work on the command and control systems used to manage emergency calls in 1999. Employees were told they would keep the same terms and conditions as Metropolitan Police civilian staff, the tribunal heard.

Although Unisys matched the annual pay rises negotiated by the Metropolitan Police in 1999 and 2000, it subsequently wrote to staff saying that in future Unisys conditions would apply.

The tribunal ruled, however, that Stockford had failed to support his case with key documents detailing Unisys's agreement to follow police terms and conditions. He should have asked the tribunal to authorise police to produce the documents, it said.

The chairman of the tribunal awarded Unisys £4,500 costs.
Read more on IT jobs and recruitment