IT jobs Industry sees first rise in number of job vacancies since April 2001
The number of IT job vacancies advertised in the UK increased by 2.8% in the first quarter of 2003, marking the first...

Download this free guide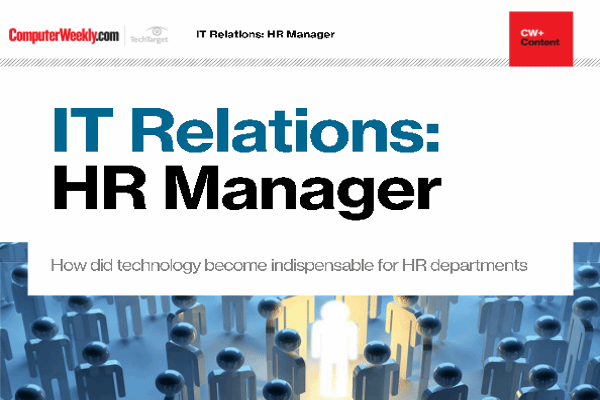 How did technology become indispensable for HR departments
HR and IT departments have begun to work closely together over the last few years. While HR historically has often received limited attention, companies now understand the key role the department plays in the business.
By submitting your personal information, you agree that TechTarget and its partners may contact you regarding relevant content, products and special offers.
You also agree that your personal information may be transferred and processed in the United States, and that you have read and agree to the Terms of Use and the Privacy Policy.

The number of IT job vacancies advertised in the UK increased by 2.8% in the first quarter of 2003, marking the first quarter-on-quarter increase since April 2001. However, industry experts have urged caution and said it is too early to talk of a recovery in the sector.

The latest Computer Weekly/ SSP Quarterly Survey of Appointments Data and Trends found that the number of published vacancies on the internet and in the press increased from 55,582 to 57,131 during the past three months.

However, Philip Virgo, strategic advisor to the Institute for the Management of Information Systems, said although the quarter's growth rate was strong, it faltered slightly in March and warned the quarterly rise could be "a dead cat's bounce". He said it will not be clear until the next quarterly results are released whether the March results were a blip or a sign of a faltering recruitment market.

"It would be wrong to say we are seeing signs of recovery, although it does look like the recruitment rate is not going down any more," said Virgo.

In 2002 the total number of UK IT jobs advertised in the press and on the internet fell by 76% - the biggest drop ever reported in the long-running survey.

Jon Butterfield, co-founder of IT recruitment firm Best International, said the survey's findings are reflective of the market but he believes the actual growth rate could be even higher, at about 5%.

Butterfield said a lot of large corporates such as banks are using generic recruitment adverts in the press, directing job hunters to micro websites as part of ongoing recruitment drives, and this might not be reflected in the figures.

"The IT recruitment market is still fragile but it is a lot more positive than it has been for two years. However, it is having no impact on salaries, which if anything are still coming down," said Butterfield.

The survey identified the public sector as a particularly buoyant area, with advertised jobs up 32%, from 1,115 in Q4 2002 to 1,467 in Q1 2003. Virgo pointed to the growth in contract posts. "The public sector has been going contractual for some years now," he said. Butterfield said this was because the permanent salaries on offer are not good enough to attract suitable candidates.

Job adverts for IT contractors were up 9.5% overall, from 10,931 to 11,968. Jobs for IT management consultants (including systems analysts, business analysts and project managers) increased by almost 10% - 13% for contract vacancies - with permanent salary increases of more than 5%.

However, growth was not universal. The number of IT jobs available in central London and Scotland fell by 23% and 10% respectively. The finance sector also continued to decline, with advertised IT jobs down 13%.

Read more on IT jobs and recruitment