McAfee's SpamKiller goes on the hunt
McAfee Security, a business division of Network Associates, has released McAfee SpamKiller, the first product in the company's...
McAfee Security, a business division of Network Associates, has released McAfee SpamKiller, the first product in the company's spam reduction portfolio.

Download this free guide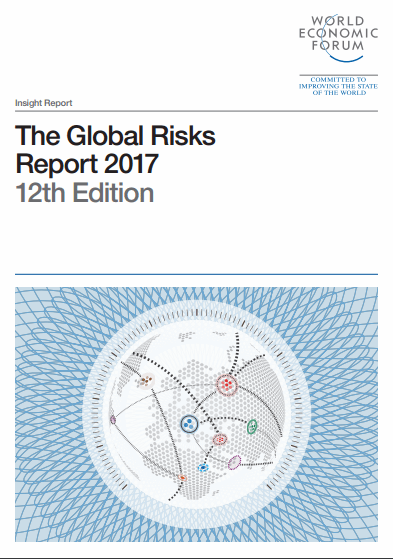 Global Risks Report 2017
Crisis patterns over the past decade have changed dramatically. 10 years ago elements such as civil war and oil prices were the top global risks to take into account. Now we see water crisis and extreme weather events taking control of keeping us up at night. Download this extremely insightful Global Risk 2017 assessment from the World Economic Forum to help prepare you for what you can't know.
By submitting your personal information, you agree that TechTarget and its partners may contact you regarding relevant content, products and special offers.
You also agree that your personal information may be transferred and processed in the United States, and that you have read and agree to the Terms of Use and the Privacy Policy.
SpamKiller works with Microsoft Exchange Small Business server to address the needs of medium-sized businesses in reducing liability, reclaiming storage space and allowing employees to work more efficiently.
SpamKiller works by scanning incoming e-mail as it reaches the server using a pre-defined set of rules to detect and quarantine spam.
McAfee said the SpamKiller technology uses a scoring system to determine if an incoming e-mail is spam. A positive or negative score is given to each new e-mail to determine its overall spam rating. Once spam is detected, messages are filtered to the end user's inbox, personal junk mail folder or a system-wide junk mail folder.
"You need to look for something that's going to be 100% compatible with whatever [the company] is using for an e-mail infrastructure," said Aberdeen Group research director, information security Eric Hemmendinger.
"What do you block that you shouldn't be blocking?" he added. "Some of that blocked e-mail may result in a loss of revenue…a loss of business relationships."
SpamKiller uses five different methods of detection. Integrity analysis examines the header, layout and organisation of every incoming e-mail message and applies thousands of algorithms to determine if the e-mail is spam.
Heuristic detection uses a set of automated rules based on known spam characteristics to secure the network against spam. Content filtering is used as the administrator and uses a defined set of words and phrases to help further identify unwanted e-mail and inappropriate content.
Personalised black and white lists - a set of standards defined by the administrator and users - determine both acceptable senders of e-mail as well as unwanted and unacceptable senders. Finally, self-tuning allows SpamKiller to adjust the overall spam score for messages received from known senders by learning the characteristics of e-mail received at the desktop.
Other McAfee SpamKiller products planned for release in 2003 include SpamKiller for WebShield appliances, SpamKiller for IBM Corp.'s Lotus Domino and SpamKiller for Exchange.
E-Handbook

E-Handbook

E-Handbook
Read more on IT for small and medium-sized enterprises (SME)