Cisco's load-balancing product line expands
Cisco Systems has introduced two content-switching devices, one for mirroring data across distributed data centers and the other...

Download this free guide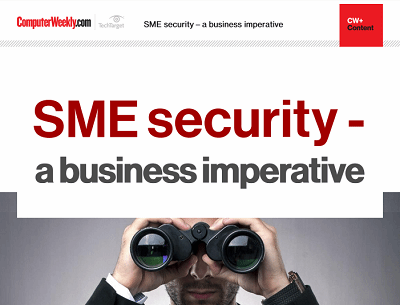 The secret to winning - SMEs and cyber security
50% of SMEs plan to spend less than £1000 on cyber defenses in the next year and only 42% of SMEs are concerned about ransomware. Anyone see a problem? Computer Weekly outlines some solutions to this growing naive trend.

Cisco Systems has introduced two content-switching devices, one for mirroring data across distributed data centers and the other for entry-level application server load balancing.



The Content Services Switch 11501 is positioned as an entry-level device to round out the CSS 11500 family, first introduced in May 2002. The CSS 11501 will provide small-scale data centre traffic management and will ship by the end of the month.

The Global Site Selector 4480 is designed for business continuity and disaster recovery tasks. The GSS is especially useful in the banking sector, where remote data centres could be needed at a moment's notice.

Commerzbank has been operating a pair of the GSS devices for a month in its New York branch, said David Archetti, a senior network engineer at the German bank.

Used in data centres across the city, the devices would route traffic to 500 area users in the event of a power loss or other disaster. The GSS devices are intelligent enough to know whether demand for business applications is too great at one data centre, meaning that a user might be instantly routed to the other data centre to reach the same applications.

"We learned a lot from the 11 September disaster," Archetti said. The bank's Manhattan data centre was near the World Trade Center and went offline for eight months after the attack.

Mark Fabbi, an analyst at Gartner, said that although the concept of balancing the data load between servers has been around for five years, the GSS product exemplifies a recent movement to expand that concept by sharing loads between data centres.

Other suppliers, such as F5 Networks and Nortel Networks, have products that are competitive with the GSS, although Cisco has "pretty strong" technology that would be used in "sophisticated settings", Fabbi said.

The CSS 11501 is a good product, but "is not at the leading edge of innovation". Fabbi said F5 is a clear leader in the server load-balancing market, with Cisco No. 2. The trend among load-balancing product makers is to add functions so that they move beyond merely making applications available to users. The aim is to provide intelligence, including the ability to read a user's cookie and move that user to a server with content suited to him.

The market for load balancers and related products are about $500m (£312) and growing slowly.
Read more on IT for small and medium-sized enterprises (SME)