Audio files figure in latest Microsoft vulnerability
Two security alerts have been issued concerning vulnerabilities in Nullsoft's WinAmp music player and Microsoft's Windows XP...

Download this free guide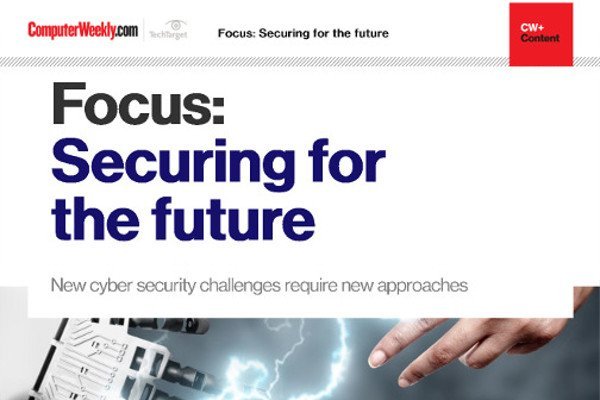 New technologies: a source of threat as well as a solution
Learn about fighting the ever evolving ransomware, IoT botnet malware and data manipulation attacks.
By submitting your personal information, you agree that TechTarget and its partners may contact you regarding relevant content, products and special offers.
You also agree that your personal information may be transferred and processed in the United States, and that you have read and agree to the Terms of Use and the Privacy Policy.

Two security alerts have been issued concerning vulnerabilities in Nullsoft's WinAmp music player and Microsoft's Windows XP operating system that can be exploited using corrupt audio files.



The flaws allow MP3 or Windows Media files containing malicious code to be introduced into a user's PC, allowing an attacker to run damaging code on that machine, according to security company Foundstone. The corrupt files would sound identical to unmodified music files.

The buffer overflow security vulnerability in Windows XP can cause the operating system to run suspect code when its file-browsing application, Windows Explorer, plays a music file.

The vulnerability lies in the Windows Shell, and Microsoft's Windows Media Player is not affected by the problem, Microsoft said in an advisory posted on its Web site. It logged the problem as "critical" and issued a patch which can be found at www.microsoft.com/technet/security/bulletin/ms02-072.asp.

An unchecked buffer allows an attacker to overwhelm a computer by sending it more information than the program can handle. Once overwhelmed, the machine becomes vulnerable to any code or instructions sent to it by an attacker.

The attacker could create corrupted MP3 or WMA files and host them on a Web site or on some other shared network, or send them to a victim via an HTML e-mail.

A user could launch the malicious code by moving a mouse pointer over the icon for the file on a Web page or on a local disk. Opening a shared folder where the file is stored, as well as opening or previewing a contaminated e-mail, can also set off the problem.

WinAmp has a similar flaw, affecting versions 2.81 and 3.0 of its WinAmp player, that allows code to run when certain multimedia tags in MP3 and WMA files are loaded with too much data.

Specifically, the WinAmp 2.81 overflow problem is with the handling of the Artist ID3v2 tag upon immediate loading of an MP3 file, while two Winamp 3.0 overflows are present in Media Library's handling of the Artist and Album ID3v2 tags.

Foundstone has alerted Nullsoft to the problem and Nullsoft has released fixed versions of Winamp 2.81 and Winamp 3.0, which can be found on its Web site at www.winamp.com.