Software firm not guilty of copyright violation
A jury yesterday delivered its verdict in the closely watched trial against a Russian software company charged with violating the...

Download this free guide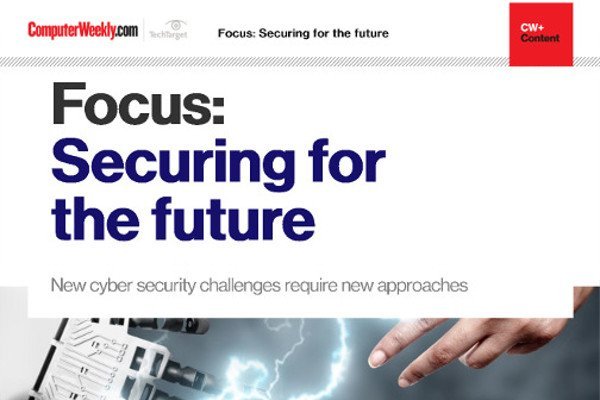 New technologies: a source of threat as well as a solution
Learn about fighting the ever evolving ransomware, IoT botnet malware and data manipulation attacks.
By submitting your personal information, you agree that TechTarget and its partners may contact you regarding relevant content, products and special offers.
You also agree that your personal information may be transferred and processed in the United States, and that you have read and agree to the Terms of Use and the Privacy Policy.

A jury yesterday delivered its verdict in the closely watched trial against a Russian software company charged with violating the US Digital Millennium Copyright Act (DMCA), finding it not guilty on all counts.



ElcomSoft faced four charges of violation by selling a product it developed called Adobe eBook Processor.

That software allowed users to disable security settings on Adobe Systems' e-book files so they could be printed, shared and viewed on various computing devices. It was also cleared of a fifth charge for conspiring to sell the product.

The case is seen as a pivotal one in the battle between contents producers and the technology industry, as it was the first to test the DMCA in a criminal court. That legislation was enacted by the US Congress in 1998, and was designed to prevent the distribution of technology that can by used to hack copyrighted materials.

The jury decision is likely have an effect on future cases involving the DMCA, according to Evan Cox, a partner in the law firm of Covington & Burling, in San Francisco.

"I think this is a pretty significant setback for criminal enforcement of the DMCA," Cox said. "[Congress] thought they were creating penalties for people who do exactly what ElcomSoft did - deliberately make products that circumvent copyright protections.

"At a minimum it's going to be a headache for other prosecutors [of the DMCA]," he added.

One determining factor in the jury's decision, according to Cox, was the jury instructions set by US District Court Judge Ronald Whyte. He instructed the jury to find ElcomSoft guilty if it agreed that company developed and sold its product with knowledge and intent of violating the DMCA.

Cox said the government would have had a better shot at a guilty verdict if it only had to prove that ElcomSoft's intent was to defeat the copyright protection technology.

"In this case I think you have to assume that a big factor in the acquittal was the instruction that the judge gave on willfulness," Cox said. "It's hard to imagine how a prosecutor wins on that point without a signed confession by the defendant."

Throughout the case, ElcomSoft executives, and its employee Dmitry Sklyarov, argued that they did not build the product with the intent of breaking the law. Rather, it provided legitimate eBook owners "fair use" of their digital content.

Sklyarov said his development of the technology was part of research into the security of Adobe's copyright protection technology.

In Russia, the software is not illegal, but came under the jurisdiction of the US courts when ElcomSoft began selling its product in June 2001.

The US Attorney's Office for the Northern District of California attempted to convince the jury that ElcomSoft officials knew they were breaking the law.

"When you are bringing good cases under new statutes sometimes you are going to lose, and that's what happened here," US Attorney Kevin Ryan said in a statement.

"We accept the jury's verdict. While disappointed, we are also pleased that the judge upheld the constitutionality of the Digital Millennium Copyright Act, and the jurisdiction of the United States to bring these cases."

Fred von Lohmann, senior intellectual property attorney with the Electronic Frontier Foundation, which advocated in favour of ElcomSoft, lauded the decision. Lohmann did, however, agree that technology companies should not view the jury decision as a shield from future prosecution.

"It doesn't create a direct legal precedent because juries aren't required to write down the reasons for their decisions, but I think it sends a very important message to prosecutors," he said. "Juries aren't eager to throw software companies and software engineers in jail."

The government brought its case against ElcomSoft and Sklyarov in July 2001 following a presentation by Sklyarov on the software at the Def Con hacker conference in Las Vegas.

Criminal charges against Sklyarov were dropped in exchange for his testimony during the trial. ElcomSoft faced as much as $2.5m (£1.6m) in fines if convicted.
Read more on IT risk management