Room for improvement in consumer IT, insists OFT
The standard of inkjet cartridges, printer warranties and the support provided via call centres have come under close scrutiny in...
This Article Covers
RELATED TOPICS

Download this free guide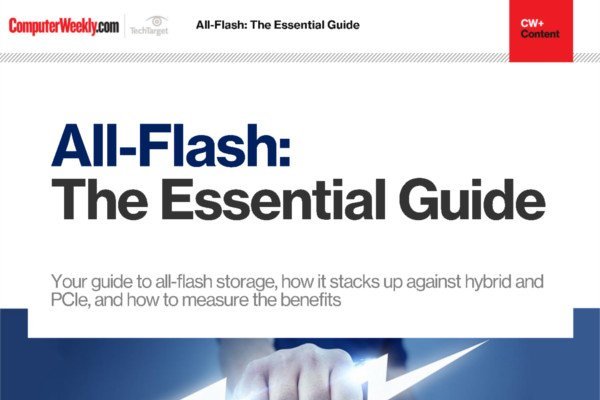 All-Flash: The Essential Guide
Access this guide to learn about all-flash storage, how it stacks up against hybrid and PCIe, and how to measure the benefits.
By submitting your personal information, you agree that TechTarget and its partners may contact you regarding relevant content, products and special offers.
You also agree that your personal information may be transferred and processed in the United States, and that you have read and agree to the Terms of Use and the Privacy Policy.

The standard of inkjet cartridges, printer warranties and the support provided via call centres have come under close scrutiny in an Office of Fair Trading report into consumer IT.



While admitting the market was working well, the OFT claimed there was room for improvement.

John Vickers, director general of fair trading, said: "Our recommendations largely aim to improve consumer information and are primarily aimed at manufacturers and retailers."

The report suggested support services and printer warranties should be clearer and a standard should be set for inkjet cartridges.

In agreement
Nick Butler, managing director of Epson, said: "We warranty all our products and users are at liberty to use compatible products. Our warranty would not cover any damage caused by a compatible product, but its use would not invalidate the warranty."

He also pointed out that many third-party manufacturers offered their own warranties which covered printers in the event of a fault caused by their products.

Butler also welcomed the idea of a standard and suggested an initiative would have to be worked out with the vendors. "We would support any joint initiative that is clear, above board and good for consumers."

Tony Hince, European corporate strategy manager for supplies at Hewlett-Packard, insisted the vendor's warranties did cover the use of compatible consumables, "but if the compatible product causes the fault then we would expect the customer to pay".

But he admitted the wording in the manual could "perhaps" be made clearer for consumers and welcomed the move to set a standard for cartridges. "I'm sure some cartridges on the market fall short of their claims and it would be good to have an industry-wide standard," he said.

Quality assured
Tony Gibiino, marketing manager at XMA, said the move to introduce standards for inkjet cartridges would be unlikely to affect the major printer manufacturers. "Maybe it will impact the compatible manufacturers and I could see it having a positive effect on the compatibles market by bringing up the quality."

In a statement, PC World managing director Simon Turner said: "This provides valuable reassurance to consumers.

"The OFT's report includes recommendations on a range of measures for improving customer understanding of the products and services available."

Turner added the retail giant would review its own guidance to see if it could be improved in the light of the OFT report.

OFT recommendations

PC sellers should develop systems and train sales staff to guide consumers through the purchasing process


Retailers should publish, in plain English, details of support services on offer, including the cost of telephone help lines and clear instructions of what to do when things go wrong


Contracts should be clear and draw attention to warranty Ts&Cs


The OFT will work with local authority trading standards departments to provide advice and guidance on consumer protection and customer service


Industry trade associations should consider drawing up model Ts&Cs for consumer contracts


A test standard should be developed within 12 months, against which the performance of inkjet cartridges should be measured


Inkjet printer manufacturers should clarify their warranties and make clear they will not disclaim their liability if the customer uses compatible consumables
Read more on Data centre hardware