Skills market shows no signs of picking up pace
IT professionals were urged to brace themselves for a slow and painful recovery in the jobs market as evidence grows that the...

Download this free guide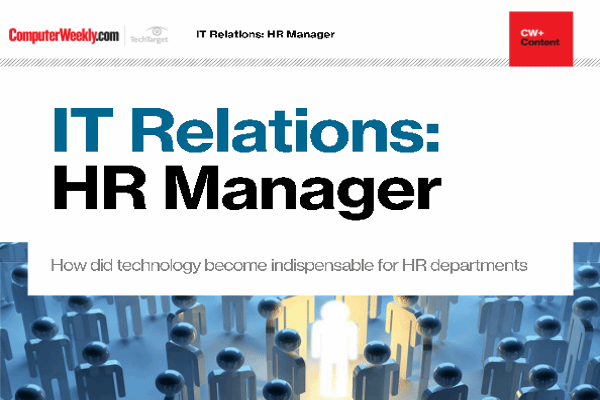 How did technology become indispensable for HR departments
HR and IT departments have begun to work closely together over the last few years. While HR historically has often received limited attention, companies now understand the key role the department plays in the business.
By submitting your personal information, you agree that TechTarget and its partners may contact you regarding relevant content, products and special offers.
You also agree that your personal information may be transferred and processed in the United States, and that you have read and agree to the Terms of Use and the Privacy Policy.

IT professionals were urged to brace themselves for a slow and painful recovery in the jobs market as evidence grows that the current IT downturn will not follow the bust-to-boom cycle of previous economic slowdowns.



IT directors will come under increasing pressure to limit their work to projects that produce rapid cost savings. They will continue to face tight budget controls as IT spending slowly emerges from its current trough.

The failure of broadband to take off in the UK and the maturity of the IT supplier industry means that, unlike the last downturn in the early 1990s, there will be no quick recovery, the Institute for the Management of Information Systems (Imis), said this week.

IT directors will face an uphill struggle to convince their company boards to free up money for IT projects following their experience of Y2K and the dotcom bubble.

"The scale of the dotcom boom and bust on top of Y2K spend has blown the credibility of the ICT industry with investors, from finance directors signing off corporate budgets to fund managers looking after our pension contributions," said Imis strategic adviser Philip Virgo.

"The recovery is going to be slow and painful. When it comes it will be based on the generation of positive cashflow from meeting customer needs at prices they are willing to pay," he said.

But demand for some skills will remain high. Although businesses will need fewer high-end project managers they will need more people with IT technician and support skills.

This is an area currently ignored by most company and government training programmes, but which has potentially dire consequences.

Virgo urged IT directors to retain staff with loyalty to the business rather than those with loyalties to particular technologies, as the business focus shifts from major IT projects towards incremental improvements to existing infrastructure.

IT directors should collaborate to put pressure on suppliers to improve their quality of service and to encourage them to supply more reliable software with fewer unnecessary features.
Read more on IT jobs and recruitment