EDI kit lets small firms get in to corporate supply chains
Software supplier Accpac has released a product that uses IBM's managed services to give smaller enterprises the ability to...
This Article Covers
RELATED TOPICS

Download this free guide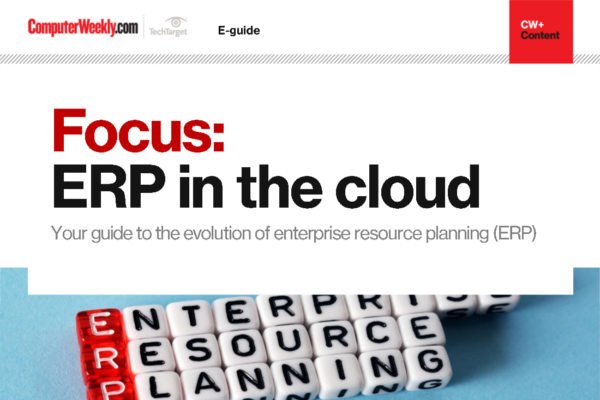 Are you keeping up with the ERP evolution?
Read about the new best practices for the ERP systems and how to tackle the growth of ERP integrations.
By submitting your personal information, you agree that TechTarget and its partners may contact you regarding relevant content, products and special offers.
You also agree that your personal information may be transferred and processed in the United States, and that you have read and agree to the Terms of Use and the Privacy Policy.

Software supplier Accpac has released a product that uses IBM's managed services to give smaller enterprises the ability to interact with top-tier business partners by allowing them to join EDI-based supply chains, writes Antony Adshead.



The software maps business documents to the appropriate EDI (Electronic Data Interchange) formats and ensures compliance with business partners' transaction requirements, as well as routing EDI communications through IBM's Business Exchange Services.

Accpac provides encryption for messages and non-repudiation services to validate documents' origins.

While business-to-business data standard XML dominates the headlines of the computer press, EDI - the standard many believe it will replace - is still growing in use. EDI originated in the 1980s as a means for large businesses to communicate multi-line ordering and accounting information between each others' back-end enterprise resource planning systems.

Because EDI requires a substantial investment of time and expertise to configure, smaller businesses in the supply chain have historically been excluded from using it and have continued to rely on fax and phone. With the ubiquity of the Internet among even small businesses, a means of converting simple Web communications to EDI formats may find a substantial market.

Simon Bragg, an analyst with ARC Consulting, said, "This type of product is one of a number helping to bring the smaller player in the supply chain on board and be able to use EDI.

"EDI is a still extremely popular - indeed, its use is growing - because people have the skills and the infrastructure. The vision of XML replacing EDI is simply not happening."

The Accpac product is the latest in a growing market which has seen EDI reach out to smaller businesses. A number of suppliers offer EDI-to-Web services on subscription, including EDS, GE Global Exchange Services, Peregrine and Sterling Commerce.

GE Global Exchange Services recently boosted security on its Internet EDI services with the addition of the Secure FTP and AS2 security protocols.

Read more on Business applications