Verizon settles lawsuit against spammer
The owner of a US commercial e-mail company has agreed to a permanent injunction barring him from sending spam to customers of...

Download this free guide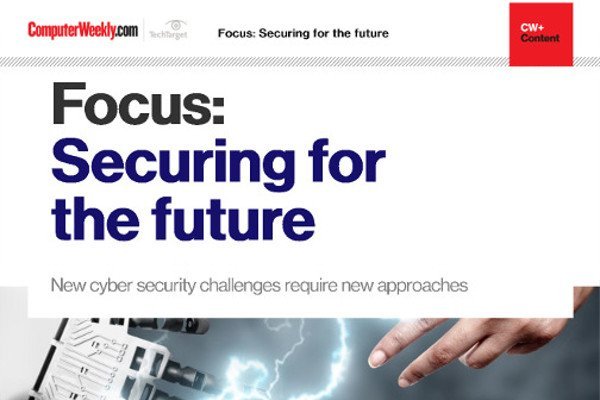 New technologies: a source of threat as well as a solution
Learn about fighting the ever evolving ransomware, IoT botnet malware and data manipulation attacks.
By submitting your personal information, you agree that TechTarget and its partners may contact you regarding relevant content, products and special offers.
You also agree that your personal information may be transferred and processed in the United States, and that you have read and agree to the Terms of Use and the Privacy Policy.

The owner of a US commercial e-mail company has agreed to a permanent injunction barring him from sending spam to customers of Verizon Online, a unit of Verizon Communications.



Under the settlement, Alan Ralsky - whose company Additional Benefits is thought to be one of the largest senders of bulk e-mail - will also have to pay Verizon a monetary settlement. Bobbi Henson, a spokeswoman for Verizon, declined to release financial details of the settlement.

Henson said the injunction covers thousands of e-mail domain names owned by Verizon, including verizon.net, verizon, and vzw.com. However, Henson said the settlement does not include companies' Internet services that are hosted by Verizon but who have their own domain names.

In March 2001, Verizon Online sued Ralsky and Additional Benefits, alleging that the defendants had flooded customers with unsolicited commercial e-mail in 2000 advertising such items as diet pills, online gambling, credit repair tools and car buying services. Verizon Online has 1.64 million Internet subscribers in 40 states of the US.

According to the complaint, these spam messages violated both federal and state laws barring unsolicited bulk e-mail sent to Internet service providers such as Verizon Online that have adopted strict policies against spam.

Henson said Verizon initially wanted to shut down Ralsky and Additional Benefits completely but decided it had accomplished its goal through the settlement.

"We achieved what we really wanted, which was to prohibit Mr. Ralsky and his company from ever again spamming our customers on any of our domains," Henson said.

John Mozena, a spokesman for the Coalition Against Unsolicited Commercial E-mail, said the settlement is too narrow to make much of an impact. He had hoped the settlement would have included corporate networks that had their own domain names but were hosted by Verizon.

Mozena added that there should be legislation in place to help the average consumer targeted by spammers. Right now, only large companies such as Verizon and America Online have the resources to pursue spammers in court.

"We need legislation so people who are affected by spam can get some sort of remedy," Mozena said.