Now is the time to adopt RFID tags
Companies should start considering radio frequency identification tagging (RFID) technology now to boost the efficiency and...

Download this free guide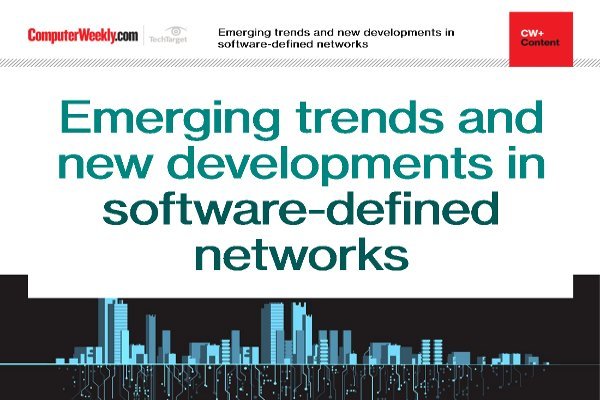 The latest developments and trends in SDN
Join us as we sit down with a number of senior IT managers from multi-national enterprises to discuss the latest trends in the world of software-defined networks.

By submitting your personal information, you agree that TechTarget and its partners may contact you regarding relevant content, products and special offers.

You also agree that your personal information may be transferred and processed in the United States, and that you have read and agree to the Terms of Use and the Privacy Policy.

Companies should start considering radio frequency identification tagging (RFID) technology now to boost the efficiency and accuracy of their supply chains, according to AMR Research.



In a report released last week, the analyst firm said early adopters of RFID, which allows companies to electronically track goods along the supply chain and maintain accurate inventories, have reaped cost savings of about 5% of sales.

Many UK retailers, including Tesco and Woolworths, have expressed an interest in RFID but the prohibitive cost of tags has prevented widespread adoption.

However, companies - particularly those that deal in retail and consumer goods - cannot afford to wait too long, warned Peter Abell, research director of the retail industry service at AMR and author of the report.

"RFID is here today, albeit at a price," he said. "Early adopters are extolling its limitless potential to drive down costs in the supply chain and provide faster, cleaner data, while cynics sit on the sidelines waiting for the 'holy grail' - the five cents or penny tag."

The AMR report identifies a number of steps companies need to take to ensure the highest level of return on investments in RFID. These include:

Implement RFID applications incrementally in order to ensure they remain within budget, receive a greater payback and minimise disruption to the existing environment


Ensure that in-house systems can support the collection, storage and processing of RFID data


Guarantee the cleanliness of RFID data.


RFID technology will become economically viable for most product categories by 2005, said Abell. In order for companies to obtain competitive advantage, they need to prepare their infrastructures today, he added.

Asda pilot tests viability of RFID tagging
The Home Office Chipping of Goods Initiative has completed a RFID pilot with supermarket chain Asda, music publisher EMI Group, EMI distributor Handelman UK and RFID supplier Bi-Star. The results of the trial will be released next January.

Handelman tagged each CD to be sent to Asda with a global trade identification number and a unique serial number. Asda received CDs via backdoor readers, while a second set of readers at the point of sale recorded each CD leaving the store.

The same readers accepted returns and received each CD as inventory. The backdoor readers recorded each CD that Asda returned to the manufacturer and Handelman made the transactions visible to EMI for final reconciliation.
Read more on Wireless networking