IBM plans 64-bit PowerPC 970 processor for 2003
IBM is working on a 1.8GHz PowerPC processor, its fastest to date, that will run both 64-bit and 32-bit applications.
This Article Covers
RELATED TOPICS

Download this free guide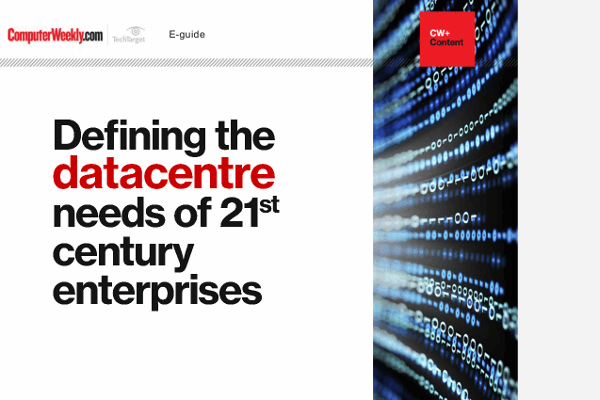 Defining the datacentre needs of 21st century enterprises
A collection of our most popular articles on datacentre management, including: Cloud vs. Colocation: Why both make sense for the enterprise right now; AWS at 10: How the cloud giant shook up enterprise IT and Life on the edge: The benefits of using micro datacenters
By submitting your personal information, you agree that TechTarget and its partners may contact you regarding relevant content, products and special offers.
You also agree that your personal information may be transferred and processed in the United States, and that you have read and agree to the Terms of Use and the Privacy Policy.

IBM is working on a 1.8GHz PowerPC processor, its fastest to date, that will run both 64-bit and 32-bit applications.



The PowerPC 970 processor, due out in the second half of 2003, will dethrone the 1GHz PowerPC 750FX as IBM's fastest PowerPC chip, IBM spokesman Rupert Deighton said

PowerPC processors are used in low-end IBM servers and in Apple Computer systems. Special versions of the chips are also found embedded in storage hardware, printers and specialised industrial computers.

The PowerPC 970 sports a 900MHz bus and support for multiple processors in one system. The bus in a computer links the processor and the internal memory, while multiple processors working in tandem boost a system's processing power.

IBM declined to say whether Apple will use the PowerPC 970, but industry insiders said it is very likely that Apple will. Nobody at Apple was immediately available for comment.

64-bit processors can handle twice as many bits of information in the same clock cycle as the 32-bit processors common in desktop computers today. Video and graphics editors, for example, could benefit from the extra power. However, applications have to be specifically designed to make use of the 64-bit architecture.

"64-bit works well for the multimedia, Internet kind of applications that are now becoming the staple diet for PCs," said Deighton.

Intel and Advanced Micro Devices are both readying 64-bit processors for regular PCs. Intel and AMD's processors are based on the x86 architecture as opposed to PowerPC's reduced instruction set computing architecture. 64-bit processors are already used in servers for memory or data-intensive applications such as databases.

IBM will produce the PowerPC 970 in its new facility in East Fishkill, New York, on 300 millimetre wafers using its 0.13 micron (130 nanometer) silicon-on-insulator (SOI) process. IBM says SOI provides better transistor insulation and boosts performance while limiting power consumption.

IBM will provide further details of the PowerPC 970 this week at the Microprocessor Forum in San Jose, California.