Novell rebranding aims to provide sharper focus
Novell has rebranded its entire catalogue of software products into three categories in a move to refocus and redefine the...
This Article Covers
RELATED TOPICS

Download this free guide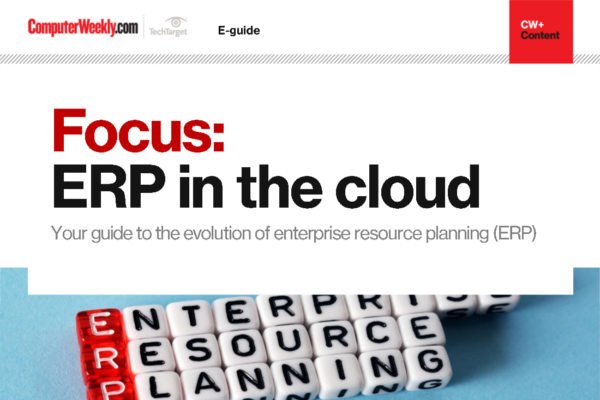 Are you keeping up with the ERP evolution?
Read about the new best practices for the ERP systems and how to tackle the growth of ERP integrations.
By submitting your personal information, you agree that TechTarget and its partners may contact you regarding relevant content, products and special offers.
You also agree that your personal information may be transferred and processed in the United States, and that you have read and agree to the Terms of Use and the Privacy Policy.

Novell has rebranded its entire catalogue of software products into three categories in a move to refocus and redefine the company.



The categories - Novell exteNd, Novell Nsure and Novell Nterprise - group together Web-based application development software in one category, secure identity management products in another and cross-platform network services in the third.

Novell has also rebranded its consulting and services as Novell Ngage.

"Over the past two years we've made some significant changes and acquisitions and have expanded into new areas that have left the market confused about what Novell is," said Novell spokesman Bruce Lowry.

Novell acquired SilverStream Software, a specialist in Web services application development tools, in July, and consultancy Cambridge Technology Partners in 2001. The company has also been focusing its research and development efforts on making products that previously ran exclusively on the Netware platform compatible with Windows 2000, Windows NT, Linux, Solaris and IBM's AIX platforms.

Chris Stone, vice-chairman of the office of the CEO, said all of Novell's development, marketing, sales and consulting resources are now aligned around Novell Nsure, Novell exteNd, Novell Nterprise and Novell Ngage.

Novell last week released details about Novell exteNd Version 4.0, which is a development suite for building, integrating and deploying Web applications and Web services, within the Novell exteNd group of products.

The rebranding places SilverStream's eXtend product suite into the Novell exteNd category, comprising software to help companies build advanced Web applications that use existing systems to deliver relevant services to other businesses they deal with.

Novell described Novell Nsure as software that businesses can use to deliver secure identity management, adding that Novell Nterprise provides enterprises with secure, scalable and reliable cross-platform networking services, giving customers freedom of choice and helping them profit from existing investments more effectively.

The three categories fit under Novell's one Net strategy, rolled out in February 2000, which is Novell's concept of a virtual network that enables access to all types of networks such as intranets, extranets and the Internet, through a single login.
Read more on Business applications