Latest Athlon chips to ship late November
Buyers interested in Advanced Micro Devices' latest desktop processors - the Athlon XP 2800+ and 2700+ - will have to be patient...
This Article Covers
RELATED TOPICS

Download this free guide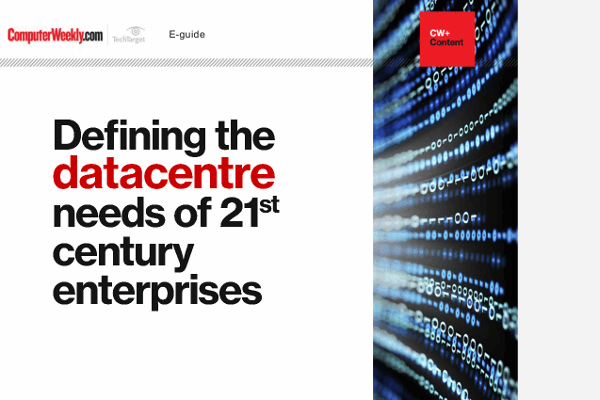 Defining the datacentre needs of 21st century enterprises
A collection of our most popular articles on datacentre management, including: Cloud vs. Colocation: Why both make sense for the enterprise right now; AWS at 10: How the cloud giant shook up enterprise IT and Life on the edge: The benefits of using micro datacenters
By submitting your personal information, you agree that TechTarget and its partners may contact you regarding relevant content, products and special offers.
You also agree that your personal information may be transferred and processed in the United States, and that you have read and agree to the Terms of Use and the Privacy Policy.

Buyers interested in Advanced Micro Devices' latest desktop processors - the Athlon XP 2800+ and 2700+ - will have to be patient as the chips will not ship in systems until late November.



The Athlon XP 2800+ and 2700+ are AMD's first chips to ship with a 333MHz front side bus. The front side bus is responsible for carrying much of the data that flows within a PC, and increasing the speed at which that data will flow increases overall system performance, said Ed Ellett, vice-president of client business for AMD.

The two-month lag time between announcement and availability could sap AMD's momentum. A number of hardware enthusiasts have registered their disappointment over the wait for the widespread availability of the last processors announced by AMD, the Athlon XP 2600+ and 2400+, in late August.

Delays have also plagued the introduction of the next two steps on AMD's road map. Its higher-cache Barton chips were pushed back to the first quarter of 2003, and the launch of its 64-bit Hammer processors was delayed until the first half of 2003.

While the delays hurt from an image standpoint, Nathan Brookwood, principal analyst for market research company Insight 64, believed AMD's bottom line would not be affected.

"People are not buying the high-end machines in large numbers, people are buying lower down the line, and AMD has plenty of products at the low and medium ends of its product line," he said.

But the image of a company's high-end products is important, as customers will have more confidence in purchasing its lower-end technology if a company's high-end products are viewed favourably.

The 2800+ processor will be available only in a limited number of systems, from niche PC makers such as ABS Computer Technologies, Alienware, Falcon Northwest Computer Systems, MicronPC, and Voodoo Computers in late November.

Those companies focus mainly on the gaming market for PCs, and will allow AMD to target its core audience of gamers more efficiently.

Samples of both processors are now shipping to PC manufacturers, and other systems featuring the 2700+ should also be available by late November.

The Athlon XP 2800+ will run at 2.25GHz, and is priced at $397 (£253) in 1,000-unit quantities, while the 2700+ will run at 2.167GHz, and cost $349 (£222). AMD cut prices on the rest of its processor line on Tuesday, as is customary when a chip maker introduces new products.