PeopleSoft promises real-time systems for the enterprise
PeopleSoft, the enterprise software manufacturer, used this week's Connect 2002 user conference in the US to unleash a flurry of...

Download this free guide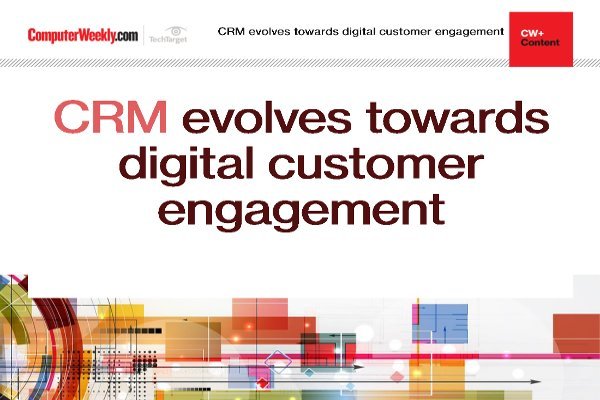 Enhancing digital customer engagement with CRM
Learn about customer relationship management has evolved towards engaging with customers through every channel, with digital at the forefront.

By submitting your personal information, you agree that TechTarget and its partners may contact you regarding relevant content, products and special offers.

You also agree that your personal information may be transferred and processed in the United States, and that you have read and agree to the Terms of Use and the Privacy Policy.

PeopleSoft, the enterprise software manufacturer, used this week's Connect 2002 user conference in the US to unleash a flurry of announcements targeting security, corporate accountability and real-time automation.



PeopleSoft president and chief executive officer Craig Conway said in a keynote address that the company has continued to invest heavily in new products and technology in a climate of reduced IT spending and a fluctuating economy.

PeopleSoft 8 has met the company's expectations and the upcoming PeopleSoft CRM 8.8 will have an improved interface that will require a maximum of just three clicks to complete tasks, Conway said.

Conway also introduced its Patriot Act SEVIS Solution (PASS) and Guardian security suite, solutions that address US security issues arising from the 11 September terrorist attacks.

Available early 2003, PASS is a real-time foreign student tracking system to be compliant with SEVIS, the US's new Student and Exchange Visitor Information System. The Guardian Solution includes two portal packs of integrated applications aimed at US response agencies.

The greatest challenge in homeland security is implementing a real-time infrastructure that enables agencies to anticipate emergency resource demands, Conway said.

Key announcements at Connect 2002 include:


PeopleSoft's Human Capital Management, designed to align all human resources systems within a company, now includes solutions for enterprise learning and enterprise incentive management.



PeopleSoft Financial Management Solutions now have specialised portals, including the Investor Portal and the CFO Portal, which makes every employee as accountable as a chief financial officer.



PeopleSoft has invested in PeopleSoft Supply Chain Management over the past year, including the launch of Supplier Relationship Management. An additional six new Supply Chain Management modules were announced at Connect.



AppConnect - a Web-enabled, pre-integrated portal integration and warehouse solution is designed to work in a multivendor IT environment. AppConnect products include the Enterprise Portal, Integration Broker and Enterprise Warehouse and communicate via Web services and legacy integration processes, PeopleSoft said.



PeopleSoft further bolstered its Enterprise Service Automation (ESA) suite by adding its Project Portfolio Management and ESA Warehouse, solutions created to monitor project information and consolidate data.


PeopleSoft also announced the international expansion of its PeopleSoft Accelerated Solutions mid-market offering, available in Europe.

Though its partnership with IBM, the fixed-price solutions include Peoplesoft's Internet applications, technical and end-user training and implementation services. The offerings include CRM, supply chain management, enterprise service automation, financials and human capital management.
Read more on Business applications