US record industry free-for-all scores string of hits
The Recording Industry Association of America's (RIAA) Web site was hacked into yesterday (28 August), providing visitors to the...

Download this free guide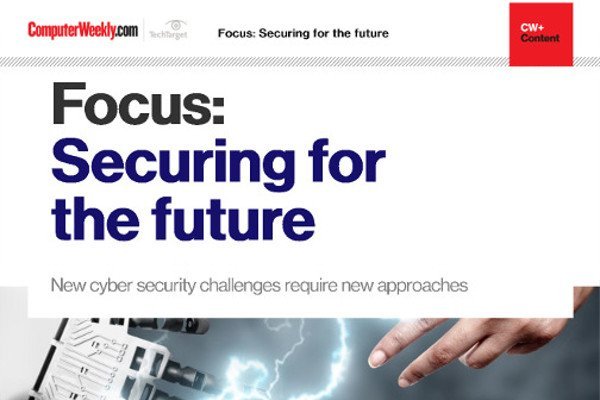 New technologies: a source of threat as well as a solution
Learn about fighting the ever evolving ransomware, IoT botnet malware and data manipulation attacks.
By submitting your personal information, you agree that TechTarget and its partners may contact you regarding relevant content, products and special offers.
You also agree that your personal information may be transferred and processed in the United States, and that you have read and agree to the Terms of Use and the Privacy Policy.

The Recording Industry Association of America's (RIAA) Web site was hacked into yesterday (28 August), providing visitors to the site with the novel opportunity of being able to download free music files.



The RIAA has consistently led the fight against the trading of copyright music on the Internet. However, hackers fought back by altering the association's home page, changing some content on the site and making music available for download.

Users flocked to the Web site www.fark.com to display screen shots of the RIAA's altered Web site and to list the songs they were able to download.

"There is a problem with our site that we are fixing," said an RIAA spokeswoman who declined to be named. The RIAA would not confirm that the site was hacked or provide any details about when the "problem" with its Web site began.

The changes made to the RIAA site appeared to be retaliation for a lawsuit filed by the organisation earlier this month against a Chinese music download site, www.listen4ever.com. The RIAA dropped its suit against the site last week after the site was taken offline. The RIAA Web site has also been hit by denial of service attacks in recent weeks in which computers controlled by hackers bombarded the site with requests, making it unavailable to most users.

A message on the apparently hacked RIAA's Web site said: "The RIAA wishes to apologise for the heavy-handed manner in which the popular Chinese site Listen4Ever was closed down, and would like to present the following items for free download as a token of its goodwill." The altered RIAA home page included a link to that message, which was also available at fark.com.

The message went on to say: "Of course the list is relatively small, but please be patient - we expect to offer over 300 next week. We also intend to offer pre-released movies in the coming months."

Some users were apparently able to download songs from the RIAA site for several hours early on Wednesday until it became unreachable due either to heavy traffic or the RIAA taking the site down.

Other links on the hacked home page led to messages such as "Piracy can be beneficial to the music industry".

The RIAA has filed lawsuits against several music trading sites over the last two years, most notably Napster.
Read more on IT risk management