Spring Group demonstrates its survival skills
The past few years have been rather turbulent for Spring Group, with several strategy changes and rising costs despite the...

Download this free guide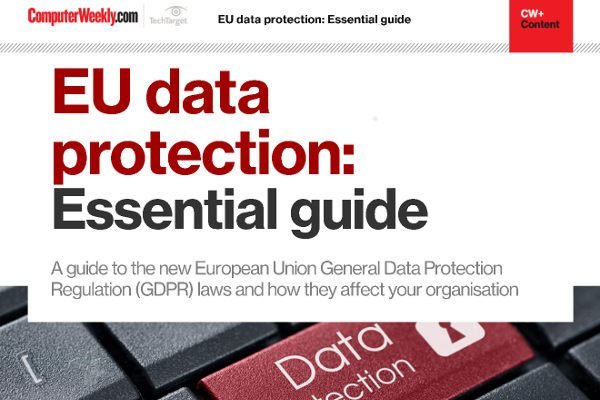 EU data protection: Essential guide
Access this guide to aid you in facing the challenges, opportunities and key actions need to consider in preparing your organisation for GDPR.
By submitting your personal information, you agree that TechTarget and its partners may contact you regarding relevant content, products and special offers.
You also agree that your personal information may be transferred and processed in the United States, and that you have read and agree to the Terms of Use and the Privacy Policy.

The past few years have been rather turbulent for Spring Group, with several strategy changes and rising costs despite the downturn.



In an already unstable market, its recent history has done little to allay City fears as the recruitment and training group's share price has shifted steadily downwards.

One industry analyst claims Spring has managed to increase its costs quite dramatically over the past 18 months because it is expecting greater demand for IT contractors.

"[Spring] reorganised its business model and split its sales and fulfilment functions, so there is one person sourcing contractors and someone else placing them."

The analyst also points out that Spring had opened a centralised office in Northampton, which it has since closed.

"It seems to have had initiative overload and most of them have not worked," he claims. "Put this against the background of a falling market and all is not rosy.

"The company has spent practically £20m on IT initiatives in the past two years," he adds.

But the analyst suggests Spring has since managed to stabilise costs in the
UK and is trading at about break even.

On the non-core side of its business, Spring's training unit struggled along with its competitors as users froze investment in training.

Another analyst predicts Spring Training will start making money in 2003 because it has "already turned the corner".

He adds Spring's mainframe staffing business, Spring IT Solutions, has "fallen out of favour and reduced significantly, but it has stabilised costs".

The analyst points out that Spring Personnel, a division which the company has been looking to sell, is "the business that has actually been making the money".

In the past six months, Spring also entered the US market, but has since closed down that operation. "It was a disastrous foray, just as the US was on the tip of recession," he adds.

The group has been helped through the turbulent times by selling well - with the disposal of Spring Skills and Education Services.

Spring was not available to comment.
E-Handbook

E-Handbook

E-Zine
Read more on IT for small and medium-sized enterprises (SME)