Bush harnesses technology against terrorism
US president George Bush has outlined plans to harness the government's use of technology to detect and prevent terrorism.

Download this free guide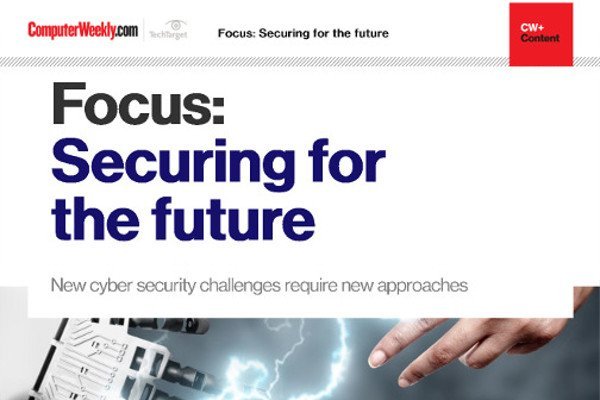 New technologies: a source of threat as well as a solution
Learn about fighting the ever evolving ransomware, IoT botnet malware and data manipulation attacks.
By submitting your personal information, you agree that TechTarget and its partners may contact you regarding relevant content, products and special offers.
You also agree that your personal information may be transferred and processed in the United States, and that you have read and agree to the Terms of Use and the Privacy Policy.

US president George Bush has outlined plans to harness the government's use of technology to detect and prevent terrorism.



Bush proposed creating a national research and development enterprise under a Department of Homeland Security initiative that consolidates the government's federally funded security research to ensure strategic direction and to prevent a duplication of efforts.

The body would implement long-term research and development in major initiatives such as using biometric technology in identification devices, setting standards for security technology, and developing systems for detecting "hostile intent".

The enterprise would also establish a national security laboratory, produce prototypes and solicit independent and private analysis for science and technology.

"We must defend ourselves against a wide range of means and methods of attack," Bush said in a statement. "Terrorists continue to employ conventional means of attack, while at the same time gaining expertise in less traditional means, such as cyberattacks."

Bush's proposal also sought to ensure that federal agencies would be able to share information more easily by employing compatible technologies.

"Although American information technology is the most advanced in the world, our country's information systems have not adequately supported the homeland security mission," the statement read.

"Databases used for federal law enforcement, immigration, intelligence, public health surveillance and emergency management have not been connected in ways that allow us to comprehend where gaps or redundancies exist."

The president's proposal aims to link the information residing within different government agencies, while still retaining privacy.

The proposal seeks to bolster protection of the nation's critical infrastructure, including the Internet.

The new security proposals presented Tuesday came some nine months after Bush created the Office of Homeland Security. The president had been criticised for not setting forth a strategic plan for the new government agency earlier, given its pivotal role in the US battle against terrorism.
Read more on IT risk management