Don't wait for WorldCom bankruptcy, analysts warn
WorldCom customers able to switch from the global telecoms company should act immediately, IT research company Meta Group has...

Download this free guide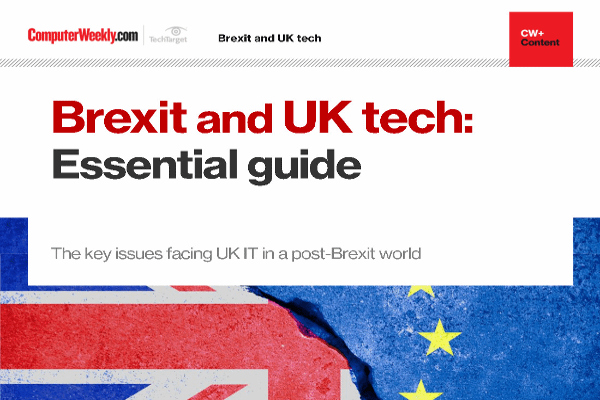 How to lead your organisation through Brexit
Find your way in the post-Brexit world and establish priorities in the face of uncertainty
By submitting your personal information, you agree that TechTarget and its partners may contact you regarding relevant content, products and special offers.
You also agree that your personal information may be transferred and processed in the United States, and that you have read and agree to the Terms of Use and the Privacy Policy.

WorldCom customers able to switch from the global telecoms company should act immediately, IT research company Meta Group has urged.



"Users with WorldCom agreements should examine exit clauses and exercise them before Chapter 11 bankruptcy is declared, making it difficult [if not impossible] to vacate existing agreements," Meta warned.

The Meta advice is in contrast to that from rival analyst group Gartner, which urged WorldCom customers not to jump ship yet, but be ready to migrate rapidly to other suppliers.

Gartner analyst Eric Paulak told CW360.com, "We would not recommend people jump ship right now. WorldCom is not going to fall apart in the way KPNQWest [the bankrupt European telco] has."

Paulak added that most of WorldCom clients do not have adequate termination clauses in their contracts, which means they could be hit with punitive payments for dropping the troubled telco.

WorldCom was pushed to the brink of bankruptcy this week when it admitted to a £2.5bn hole in its accounts. It now faces US congressional and Securities and Exchange Commission investigations.

Both Meta and Gartner agree that there is no immediate risk that WorldCom will pull the plug but Meta warned, "Service quality will decline rapidly".

It urged users without exit clauses in their contracts to "examine their contractual commitments and plan to migrate business-critical traffic immediately to other carriers to mitigate against catastrophic failure."

The analyst group urged users to watch WorldCom cashflow pronouncements closely as the company cuts staffing, capital outlays and sells off parts of the network to fund continuing operations and maintenance.

Meta Group has predicted that telecom pricing will rise in 12 to 18 months by some 10% to 15%. In the short term, however, "prices will continue to drop as stronger competitors drive weaker competitors from the field, starving them of cashflow by competing with lower prices".

Analysts groups such as Meta, Gartner and Yankee Group insist that enterprises should focus on the stability of their networks rather than the cost of telecommunications services.

"The cost to the business of a network outage is frequently much higher than any savings offered by discount carriers," warned Meta.