Google search appliance gains traction
Google has added several new features to its Search Appliance, an integrated hardware and software device designed for use behind...

Download this free guide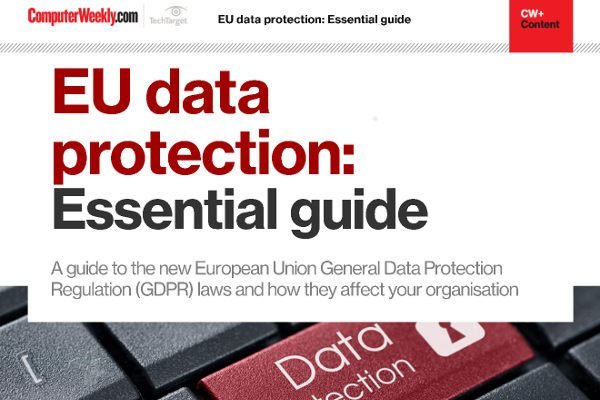 D-Day: 25 May 2018
Prepare your organisation for GDPR: Find out the key actions to take and discover the challenges as well as opportunities
By submitting your personal information, you agree that TechTarget and its partners may contact you regarding relevant content, products and special offers.
You also agree that your personal information may be transferred and processed in the United States, and that you have read and agree to the Terms of Use and the Privacy Policy.

Google has added several new features to its Search Appliance, an integrated hardware and software device designed for use behind corporate firewalls, as well as announcing new enterprise customers including The Boeing Company, Cisco Systems, and the World Bank.



New enhancements to the appliance include boosted capacity, support for more content types, and simplified Web-based administration.

The Linux-based Search Appliance, first introduced in February, crawls content and Web pages using Google's code base and PageRank, a search technique that aims to determine relevancy of links. The appliance comes in two versions: GB-1001, designed for departments and midsized companies; and the higher-capacity GB-8008, for large corporate settings.

The new version of GB-1001 now supports 300,000 documents, doubling its capacity, according to John Piscitello, product manager.

Capacity remains unchanged for the GB-8008, which also includes built-in clustering, load balancing, failover, and existing capacity to support millions of documents, according to Google officials.

Google crawlers can now search Windows NT LAN Manager domains and handle session ID environments. Support for the native security model in NT allows the search appliance to access protected information, Piscitello said.

Meanwhile, the ability to crawl session ID systems opens the door to content housed in J2EE-based applications, CM (content management) systems, and e-commerce products, he said.

Other enhancements include point-and-click Web-based administration, simplified navigation, a customisable search results interface, support for Lotus Domino repositories, URL tracking and analysis, and auto spell check.

Another feature, the Page Layout Helper, serves up search results in XML, and uses XSLT to translate to results to HTML.

Google's appliance approach to the enterprise search conundrum helps minimise costs and makes it easer to incorporate upgrades, Piscitello said. Customers of the appliance receive two years of free updates.

Dropping a box in a rack means, enterprises "don't have to worry about the OS, it is more reliable, easier to manage, and takes IT out of the equation," he said.

Google plans to continue to broaden support for content types and enterprise information, he added.
E-Handbook

E-Handbook

E-Zine
Read more on IT for small and medium-sized enterprises (SME)