Liberty Alliance expands membership
Five new members have joined The Liberty Alliance Project as the organisation prepares to release its first technology...

Download this free guide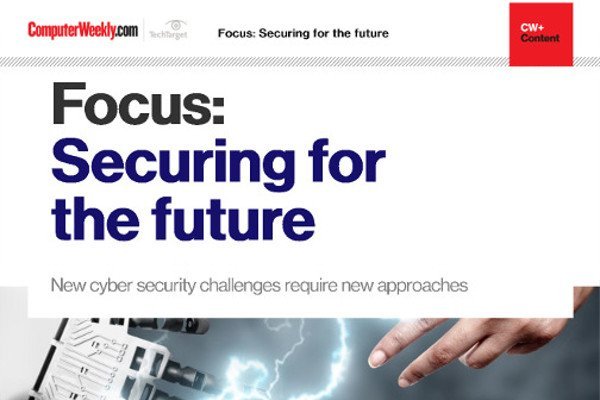 New technologies: a source of threat as well as a solution
Learn about fighting the ever evolving ransomware, IoT botnet malware and data manipulation attacks.
By submitting your personal information, you agree that TechTarget and its partners may contact you regarding relevant content, products and special offers.
You also agree that your personal information may be transferred and processed in the United States, and that you have read and agree to the Terms of Use and the Privacy Policy.

Five new members have joined The Liberty Alliance Project as the organisation prepares to release its first technology specification this summer.



Sun Microsystems and other high-profile technology and industry players last October formed the Liberty Alliance, which is working to develop an open and federated identity standard for authenticating users on the Internet.

The alliance's latest members are Cingular Wireless, i2 Technologies, Nippon Telegraph and Telephone, SAP and Wave Systems.

Other Liberty Alliance members include AOL Time Warner, American Express, Bell Canada, Citigroup, France Telecom, Novell, NTT DoCoMo, General Motors, Hewlett-Packard, MasterCard, Nokia, Openwave Systems RSA Security, Sony, United Airlines and Vodafone.

The Liberty project is competing against Microsoft's Passport network identity model, which has been criticised by Sun and others who fear the prospect of network identity falling under the control of a single vendor. Project Liberty, according to the organisation's officials, is attempting to gather support across a variety of industries, government and non-profit-making organisations.

Phase one of the Liberty specification will offer a federated network identity and authentication-sharing model that will interoperate with existing identification systems and network access devices, Liberty officials said. In addition, Sun has said it plans to ship a related product around the same time frame.

The Alliance has also announced two new membership levels: Affiliate-level membership is aimed to support the participation of non-profit groups and government organisations. Associate membership targets companies interested in participating in the Alliance but not wishing to participate at the full sponsor level. Affiliate level is free of charge while Associate membership fees are $1,000 (£682) annually, according to Liberty Alliance officials.

Sponsor companies are able to attend and vote in any of the technology, public policy, and marketing expert groups within the Liberty Alliance. They can also access comment on draft specifications and proposals prior to public release, officials said.