Ximian bundles StarOffice
Ximian is to bundle Sun Microsystems' StarOffice 6.0 with a handful of its desktop products and software management services.

Download this free guide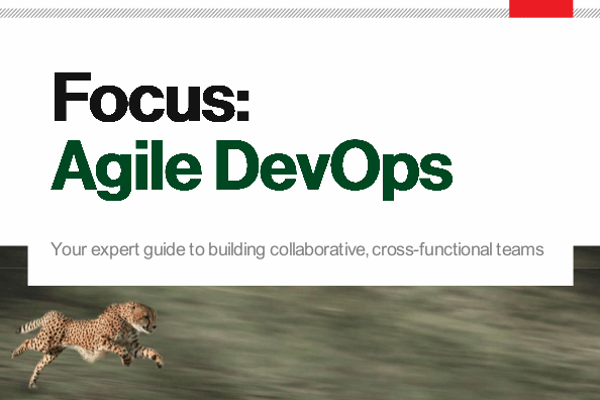 How can your business benefit from DevOps?
Let's take a look at six of the development practices that Disciplined Agile Delivery recommends for disciplined DevOps teams.
By submitting your personal information, you agree that TechTarget and its partners may contact you regarding relevant content, products and special offers.
You also agree that your personal information may be transferred and processed in the United States, and that you have read and agree to the Terms of Use and the Privacy Policy.

Ximian is to bundle Sun Microsystems' StarOffice 6.0 with a handful of its desktop products and software management services.



Desktop users and developers who now purchase Ximian's Desktop Professional Edition, or who subscribe to the company's Red Carpet Express software upgrade service and the Red Carpet CorporateConnect software management service, can install a copy on each of their systems under those programs.

In Version 6.0 Sun has improved the suite's ability to create, open, and modify native Word, Excel, and PowerPoint files, making it easier to integrate them transparently with the Ximian Desktop.

Users now have one-click attachment handling capabilities via the Ximian Evolution e-mail client, which helps speed the opening of Office files sent as e-mail enclosures to Linux-based users, company officials said.

"Both Sun and Ximian are pretty pleased about this deal because it means we can deliver StarOffice to users at a good price and give users a legitimate choice in terms of how they want to acquire a desktop productivity suite and how much they want to pay," said Jon Perr, Ximian's vice-president of marketing.

Perr and other Ximian officials believe the bundling deal with Sun comes at an opportune time for StarOffice as Microsoft launches a controversial licensing plan in late July for many of its best-selling products including Office.

"In talking to people facing decisions about having to upgrade huge installed bases of Windows users, Microsoft [with its Corporate Assurance licensing plan] is making it harder and, potentially, more expensive for people during a time of tight IT budgets," Perr said. "We are hearing more and more that users are considering lower-cost alternatives," he said.

Ximian Desktop Professional Edition with Star Office 6.0 is priced at $59.95 (£41) and includes 90 days of Web-based technical support. Red Carpet Express subscriptions cost $9.95 (£6.83) a month or $99.95 (£69) for a year. Red Carpet CorporateConnect, which includes a single licence for Star Office 6.0, is priced at $150 (£103) per seat.

The company also announced its Ximian Connector for Microsoft Exchange 2000 which ties together Solaris 8.0 and Linux users of Ximian's Evolution e-mail and information management application so it can interoperate with Exchange 2000.
Read more on Operating systems software