Professional Contractors Group targets visa regulations
The Professional Contractors Group is stepping up its attack on the Government's Fast Track Visa scheme for overseas IT...

Download this free guide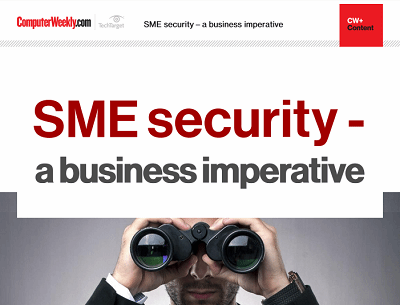 The secret to winning - SMEs and cyber security
50% of SMEs plan to spend less than £1000 on cyber defenses in the next year and only 42% of SMEs are concerned about ransomware. Anyone see a problem? Computer Weekly outlines some solutions to this growing naive trend.

The Professional Contractors Group is stepping up its attack on the Government's Fast Track Visa scheme for overseas IT professionals seeking work in the UK.



Still smarting from the Government's refusal to listen to the PCG on the IR35 tax regime, the Group has handed more than 100 examples of what it calls Fast Track Visa (FTV) abuse to the Home Office.

The PCG asked contractors to send it details of their first hand experiences of FTV abuse after Home Office Minister, Lord Rooker, asked for evidence from the PCG following a radio discussion on the work permit system.

The system was introduced to allow UK companies to recruit overseas workers who possess skills the Government and IT industry said were in short supply.

The PCG claims its evidence shows that the official list of skills is inaccurate and so out-of-date as to be irrelevant.

Philip Ross, PCG policy advisor, said: "Out of the high figure of UK contractors that are currently 'on the bench', many are proficient in the skills sets on the Work Permit UK critical shortage list.

"The evidence we have handed to Lord Rooker shows many instances of UK contractors being replaced with cheaper 'permit' workers with inferior skills sets to those they are brought in to replace."

Ross said the PCG had received many reports of UK contractors being told by clients to train overseas workers who subsequently replaced them.

The PCG sought to add further weight to its complaint by demonstrating there was no skill shortage in the specific areas listed on the Government's skills set list.

It placed an advertisement requesting applicants experienced in: C/C++, XML, ASP, business analysis, network engineering and system administration - the same skills sets listed on the Government's critical shortage list.

After five days the advert had attracted 86 contractors. Ross said: "This case study shows that UK contractors are waiting for projects to be advertised. It adds weight to our mounting dossier of evidence that there is no skills shortage of IT workers in the UK."
Read more on IT for small and medium-sized enterprises (SME)