EDS repositions to grab business from Big Five
The giant US outsourcer Electronic Data Systems (EDS) is reorganising its three largest business lines in an effort to win IT...

Download this free guide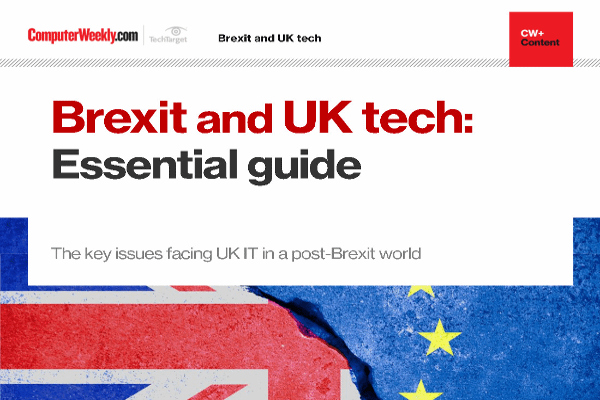 Brexit and UK tech: Essential guide
Find your way in the post-Brexit world and establish priorities in the face of uncertainty
By submitting your personal information, you agree that TechTarget and its partners may contact you regarding relevant content, products and special offers.
You also agree that your personal information may be transferred and processed in the United States, and that you have read and agree to the Terms of Use and the Privacy Policy.

The giant US outsourcer Electronic Data Systems (EDS) is reorganising its three largest business lines in an effort to win IT business away from the Big Five accountancy firms.



EDS will next week dissolve its Information Solutions, E Solutions and Business Process Management units and reconstitute their elements into two new internal organisations, Operations Solutions and Solutions Consulting.

EDS runs IT and business processing for the Inland Revenue, the Child Support Agency and last week signed a major, eight-year contract with the Post Office to run local branch infrastructure and business processing.

"There are two very hot spaces in the IT service market that we are putting more resources behind: business process outsourcing and solutions consulting," an EDS spokesman said, announcing the reorganisation. "This gives us a set of offerings that puts us toe-to-toe, head-to-head with the Big Five."

In the post Enron world EDS believes there are many organisations that do not want their accountants also acting as IT and business process-reengineering accountants.

Operations Solutions will encompass EDS' mainstay IT outsourcing operations, which include the work previously done under the Business Process Management unit's umbrella. That division handled outsourced business transactions, such as financial transactions and health care claims processing, along with CRM functions such as call centres.

EDS' new Solutions Consulting will absorb E Solutions' IT consulting, systems development and implementation services and combine them with EDS' applications development business, the company said.

EDS's shift comes at a time when many companies are fighting for a share of the lucrative services market. Lou Gerstner, who recently stepped down as IBM's chief executive officer (CEO), declared IT services were "the future of the IT industry", while Hewlett-Packard CEO Carly Fiorina said the services strength of a combined HP and Compaq was the key driver for the merger of the two companies.
Read more on IT outsourcing