Tivoli tool will help companies maintain privacy
A new free tool to help companies maintain the privacy of their customers has been unveiled by IBM's Tivoli Software subsidiary.

Download this free guide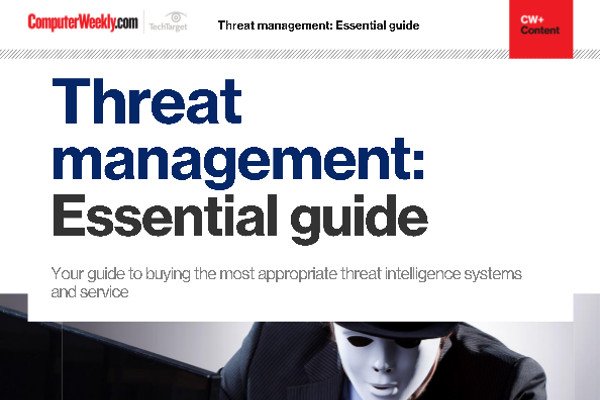 Don't become a victim!
Find out what are the most appropriate threat intelligence systems and services for your organisation
By submitting your personal information, you agree that TechTarget and its partners may contact you regarding relevant content, products and special offers.
You also agree that your personal information may be transferred and processed in the United States, and that you have read and agree to the Terms of Use and the Privacy Policy.

A new free tool to help companies maintain the privacy of their customers has been unveiled by IBM's Tivoli Software subsidiary.



The Privacy Wizard is freeware that can be downloaded from Tivoli's Web site and allows companies to express their privacy policies in XML so that employees stand a better chance of complying with them, Arvind Krishna, Tivoli's vice-president said.

The software creates boxes in which private customer information is entered. Only customer information allowed to be gathered under the privacy policy can be stored in the company's records.

Jason Catlett, president of Junkbusters, said the software will help prevent employee mistakes, which are a big source of privacy violations.

He said most companies have low standards for maintaining customer privacy, but the Privacy Wizard and tools provided by Privacy Council and other vendors will help prevent accidental violations.

But the software is only as good as the company using it, said Catlett. That view was echoed by Ari Schwartz at the Center for Democracy and Technology.

"It's a great step forward to be able to use these kinds of technologies," Schwartz said. "But it is not solving the whole problem. Anyone who says it is a full solution is really deluding themselves."

Krishna said the Privacy Wizard is the first half of the Tivoli offering. Tivoli expects to roll out the second half of the product in the autumn. This won't be free but will give users more options and allow the tool to provide context to private information.

For instance, the current tool will only show an employee information that is allowed to be seen, such as a customer's address or telephone number. The second half of the tool will be able to make specific decisions, such as when the data can be seen. For instance, a customer may have given permission only for her address to be seen when a product is being mailed to her house. If a sales representative calls up that customer's information during a sales call, the address would not be visible to the rep.
Read more on IT risk management