M-business firms must move fast to capitalise on consumer interest
Companies in the mobile commerce market need to move quickly to provide mobile payment capabilities that will allow them to...
This Article Covers
RELATED TOPICS

Download this free guide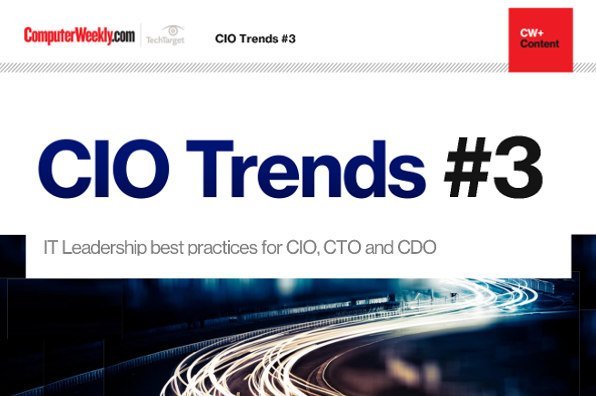 Your one-stop guide to leading an IT department in 2017
Download our most popular articles for IT leaders to learn about skills of great CIOs, tech and digital strategy at the board-level, salary survey results, finding funding for digital initiatives and digital opportunities for CIOs.
By submitting your personal information, you agree that TechTarget and its partners may contact you regarding relevant content, products and special offers.
You also agree that your personal information may be transferred and processed in the United States, and that you have read and agree to the Terms of Use and the Privacy Policy.

Companies in the mobile commerce market need to move quickly to provide mobile payment capabilities that will allow them to capitalise on increasing consumer interest, industry experts have warned.



The advice follows the publication of a survey of 5,600 mobile users which revealed that 46% of European respondents are willing to use their phones to pay for small cash transactions - so called micropayments.

The survey team said they were surprised by the results of the Mobinet study, a biannual look at global mobile phone usage conducted by consultancy AT Kearney and Cambridge University's Business School, because the technology for m-payment transactions is not yet widely known or readily available.

However, consumer tastes in the mobile space are notoriously fragile and companies need to move now to take advantage, said Paul Collins, principal at AT Kearney and leader of the study.

"It is imperative that the community of mobile phone makers, carriers, content providers and financial services companies rally quickly to provide mobile cash capabilities before consumer interest wanes," he said.

Previous Mobinet surveys have indicated that a large percentage of users intended to access the Net using their mobiles, but these numbers have fallen because there have not been enough reasons to do so, Collins said.

"Mobile cash could suffer the same fate if consumers are not soon given compelling reasons to use it," he warned.

Despite these fears, there are signs that the m-payments market is beginning to gain momentum.

Vodafone, the UK's leading mobile operator, launched an m-payments platform in February and recently announced its intention to open up the technology to rival operators in a bid to define standards.

Content providers are also getting in on the act. News Omnimedia, the mobile division of media giant News Corporation, is trialling its m-payment systems on the Times Online Web site and plans to licence the platform to other online publishers.

Chong Choi, MBA programme director at the University of Cambridge, said the Mobinet studies show companies what they can realistically expect from m-commerce.

"Contrary to early expectations, m-commerce is not an extension of e-commerce characterised by large volumes of Internet purchases using Internet-enabled phones," he said. "It is becoming increasingly clear that m-commerce is more about multimedia messages and using the mobile phone to make payments."

daniel.thomas@rbi.co.uk
Read more on E-commerce technology