Compaq offers Microsoft Exchange as utility
Compaq Computer has cranked up its Computing on Demand initiative with the introduction of its Exchange on Demand service, which...
This Article Covers
RELATED TOPICS

Download this free guide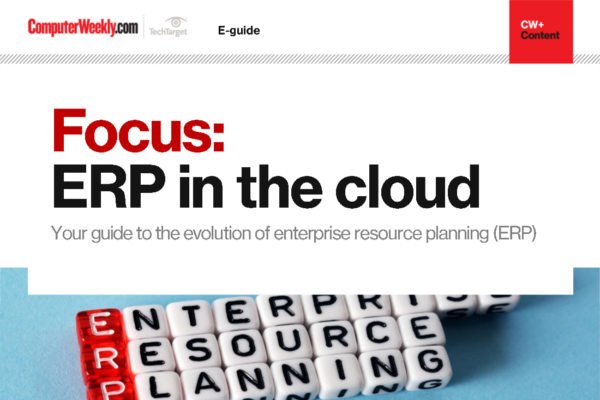 Are you keeping up with the ERP evolution?
Read about the new best practices for the ERP systems and how to tackle the growth of ERP integrations.
By submitting your personal information, you agree that TechTarget and its partners may contact you regarding relevant content, products and special offers.
You also agree that your personal information may be transferred and processed in the United States, and that you have read and agree to the Terms of Use and the Privacy Policy.

Compaq Computer has cranked up its Computing on Demand initiative with the introduction of its Exchange on Demand service, which delivers Microsoft's Exchange 2000 software as a utility.



In step with the idea of computing as a pay-as-you-go utility, companies can now use Compaq to fully deploy and manage Microsoft Exchange 2000 infrastructures within their corporate networks on a per-mailbox basis. Customers are charged only for the number of users on the Exchange network, and adding new users can be done almost instantly, eliminating the need to purchase additional user seats in advance, Joe Hogan, worldwide managing principal for Compaq Global Services and Outsourcing, said.

Additionally, Compaq's Exchange on Demand service takes care of server hardware installation and conducts account administration, performance monitoring, backup and recovery routines, and virus and security screening, all summed up in a monthly usage report.

Hogan said the Exchange on Demand service and its utility billing model can rid a company of the hassle of having to manage its own Exchange network, and that by reducing the need for in-house IT staff companies can save money.

Exchange networks managed by Compaq's Exchange on Demand service can be located on-site at a customer's location, or off-site at Compaq's Customer Solution and Support Centre.

Launched in July 2001, Compaq's Computing on Demand initiative is part of an industrywide trend toward offering hardware and software on a pay-as-you-go basis, Bill Martorelli, vice-president of enterprise services with industry consulting firm The Hurwitz Group, said.

While computing as a true plug-in utility is still many years off, Martorelli said companies "can look at computing as a utility now by virtue of the fact that services are already available to them, including capacity-based pricing models [like Exchange on Demand]," and competing services from IBM, Hewlett-Packard and Sun Microsystems.

Compaq's Hogan said the current economic doldrums also make the time right for utility computing models such as Exchange on Demand.

"[Utility computing] gives users a variable capability to dial up and dial down computing resource and in the current economy that's important," Hogan said.
Read more on Business applications