Web site owners slam VeriSign service
VeriSign has come under attack from angry Web site owners over the company's domain name registration services.

Download this free guide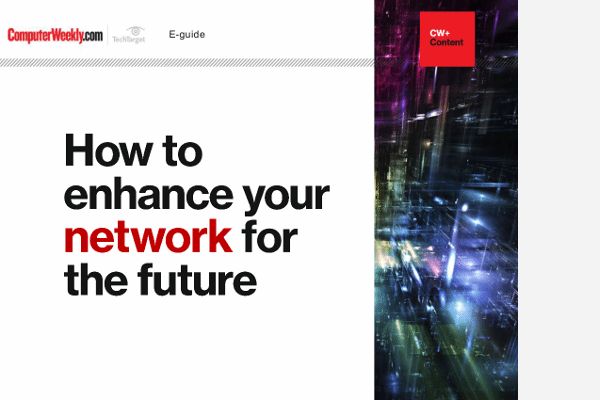 How to enhance your network for the future
Latest on networking developments and directions: NFV, self-optimising networks and IoT enabled smart cities
By submitting your email address, you agree to receive emails regarding relevant topic offers from TechTarget and its partners. You can withdraw your consent at any time. Contact TechTarget at 275 Grove Street, Newton, MA.
You also agree that your personal information may be transferred and processed in the United States, and that you have read and agree to the Terms of Use and the Privacy Policy.

VeriSign has come under attack from angry Web site owners over the company's domain name registration services.



The complaints - many of which are listed on a Web site created to air such grievances - include problems with domain name renewals and transfers, misleading marketing tactics and poor customer service.

Much of criticism concerns VeriSign's alleged practice of sending out misleading domain renewal notices to Web site owners whose domain names are not even registered with the company.

It is unclear whether these notices are solicitations to potential customers asking them to switch from their existing registrars to VeriSign, said Hugh Brower, president of Futuris Networks, an Internet consulting and Web services company.

He said that people who pay VeriSign thinking that they are renewing their existing registrations find themselves switched from their registrars to VeriSign, often without realising what they have done.

"They were trying to make me switch to a more expensive registration service without my understanding what was happening," said Arnold Kling, who owns a non-commercial Web site.

A VeriSign spokesman cited the sheer size of VeriSign's domain services, with 13 million VeriSign registered domains and 28 million names in its global registry.

"No one company dominates this business, although we're proud to be the leader and accept the responsibility that comes with that," he said.

However, he noted that with more than 90 active registrars in the business, Verisign "actively" reaches out to potential customers "to make them aware of our services and value".

In any case, the complaints have to do with more than just misleading marketing, several Web site owners said.