HP/Compaq: Officials tout merger R&D benefits
A combined Hewlett-Packard and Compaq would invest an estimated £2.8bn annually in research and development in core technology...
This Article Covers
RELATED TOPICS

Download this free guide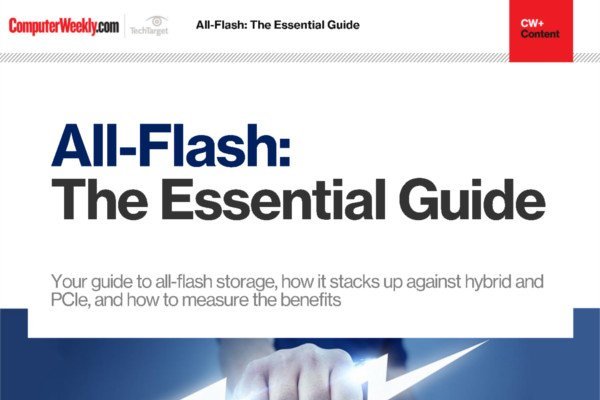 All-Flash: The Essential Guide
Access this guide to learn about all-flash storage, how it stacks up against hybrid and PCIe, and how to measure the benefits.
By submitting your personal information, you agree that TechTarget and its partners may contact you regarding relevant content, products and special offers.
You also agree that your personal information may be transferred and processed in the United States, and that you have read and agree to the Terms of Use and the Privacy Policy.

A combined Hewlett-Packard and Compaq would invest an estimated £2.8bn annually in research and development in core technology areas, senior executives of both companies said yesterday.



The pledge was made ahead of the vote on 19 and 20 March by shareholders of the two companies on whether to back the merger.

A major portion of the research activity will be focused on enhancing existing products by taking advantage of each company's skills in areas such as high-availability clustering and non-stop computing, said Dick Lampman, HP's senior vice-president of research.

In the long term, product-oriented research should yield substantial benefits in areas ranging from printers, scanners and digital imaging products to core enterprise servers, services and storage products, he said.

In addition, the two companies plan to set up a common central research group headed by Lampman, whose mission will be to focus on advanced technologies for the future. The merger would add Compaq's four research labs to HP's seven labs.

"The big opportunity for us is to build a stronger base of products and intellectual properties," He added that this would be done by combining the organizations of both companies.

With the fate of the proposed merger between the companies uncertain, the executives also emphasised the technology benefits of the controversial union.

The two companies have a range of complementary technologies that would allow a merged entity to compete far more effectively in the enterprise space, said Shane Robison, Compaq's chief technology officer.

The merger would also result in technology synergies in several key areas such as industry standard servers, high-availability computing and storage technologies, Lampman said.

On the server side, Compaq's strength with Microsoft technologies and services complements HP's experience in the Unix market, Robison said. Similarly, Compaq's experience with fault-tolerant computing technologies would extend HP's strengths in the high-availability space, he said.
Read more on Data centre hardware