Partnerships to drive e-government
Success in e-government will depend on creating successful partnerships across the public and private sector, according to Nick...
This Article Covers
RELATED TOPICS

Download this free guide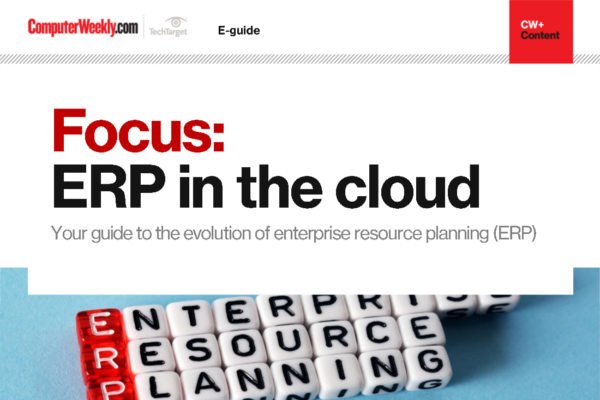 Are you keeping up with the ERP evolution?
Read about the new best practices for the ERP systems and how to tackle the growth of ERP integrations.
By submitting your personal information, you agree that TechTarget and its partners may contact you regarding relevant content, products and special offers.
You also agree that your personal information may be transferred and processed in the United States, and that you have read and agree to the Terms of Use and the Privacy Policy.

Success in e-government will depend on creating successful partnerships across the public and private sector, according to Nick Raynsford, the minister responsible for local government.



Raynsford described the key role that pathfinder projects play in the UK's e-government agenda during last week's summit for pathfinder e-government schemes.

He said, "You have shown that delivering e-government by partnership, while often time consuming, does bring significant rewards."

The schemes have achieved a great deal over the last 12 months, Raynsford added.

Announced in March 2001, the 25 pathfinder projects are designed to build effective and affordable e-government products that can be offered to all UK local authorities.

The schemes, which involve close collaboration with both the private sector and other councils, range from innovative smartcard projects to digital TV and online initiatives.

Cornwall County Council, which is rolling out a public sector smartcard to be used by seven local councils, the health community and colleges, has acknowledged the importance of partnership in delivering results.

Roy Cosway, corporate IT services manager at Cornwall County Council, said, "What pathfinder has done is really gel our partnership arrangement and make it work for the benefit of the local authorities involved."

The pathfinder agenda has been a success in Cornwall, he added.

Raynsford recently visited the London Borough of Brent to see the progress of its pathfinder strategy, which has already attracted significant attention from the public sector.

The council has used its pathfinder funding of about £1m to develop a customer relationship management (CRM) package, which can be used to support customer service, and is now available for other councils to use. Raynsford said, "This is exactly the sort of practical outcome we were expecting from the pathfinder programme."

A Brent spokesperson has already described its project as offering an affordable CRM option for local authorities.

The scheme, which is being developed jointly with Onyx Software, Deloitte & Touche and six other London councils, is designed to provide low-cost, easy to install, CRM for local government.

The £25m worth of initial pathfinder funding is part of the £350m spending review pledged by the Government in 2000 to help councils meet the 2005 deadline for getting services online.

With the pathfinder strategy now reaching maturity, the Government is set to make another share of the £350m available to enable councils to market their products and help apply them across local government.

Officials have predicted that £2m worth of additional funding will be available to pathfinders over the next two years to enable them to build on the initial scheme.

james.rogers@rbi.co.uk
Read more on Business applications