Software developers fight to the death in the animal world of .net
Software developers are being given a chance to prove their coding prowess in a fight to the death, writes Nathalie Towner.
This Article Covers
RELATED TOPICS

Download this free guide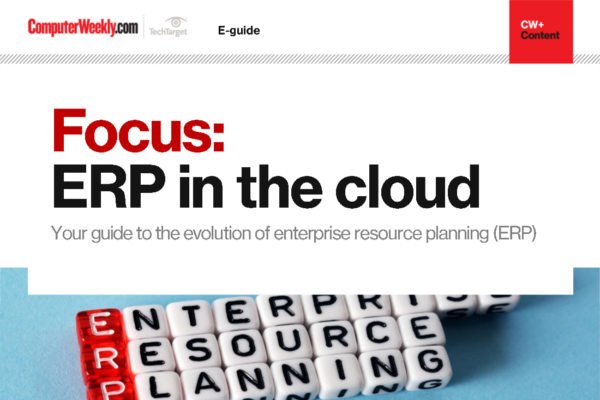 Are you keeping up with the ERP evolution?
Read about the new best practices for the ERP systems and how to tackle the growth of ERP integrations.
By submitting your personal information, you agree that TechTarget and its partners may contact you regarding relevant content, products and special offers.
You also agree that your personal information may be transferred and processed in the United States, and that you have read and agree to the Terms of Use and the Privacy Policy.

Software developers are being given a chance to prove their coding prowess in a fight to the death, writes Nathalie Towner.



The battlefield is a .net-based Web site called Terrarium, where developers create "smart creatures" and introduce them into a peer-to-peer, networked ecosystem to see if they survive. The more sophisticated the coding of a creature, the better it can "out-think" other players' species and so increase its chances of survival.

The game was set up by Microsoft to celebrate the launch of Visual Studio .net in February and to get developers used to working with the .net framework.

Developers have to choose between creating a herbivore or carnivore and carefully consider the needs and vulnerabilities of their creation. "You have to be cunning to survive," says Gavin King, product manager, developer tools at Microsoft. "It is a good idea to try collaborating with other members of the same species."

King recommends considering what events the creature will be up against when coding. "Write code so that it knows what to do if under attack - should it run away or retaliate?" he says. "What should it do when it is tired? Should it just go to sleep or find members of its own species to have safety in numbers?"

The program's creators have made sure that existing creatures cannot simply be copied - nobody's coding is given away. "We do provide skeleton creatures which act like templates, so it is possible to have a creature up and running within 10 minutes," says King.

However, he warns that most of the extinct creatures are simple variations of the skeleton versions, so it is best to first work out why some creatures die out.

The idea for the game first appeared in the 1960s and was then developed by the University of Bradford in the 1980s, which called its version Technosphere. "Someone from Microsoft saw a TV documentary on Technosphere and created a game based on it using .net," explains King.

In the two weeks since the game's launch, more than 1,000 creatures have been created on the site.

According to Simon Hansford, vice-president of platform and products at Attenda, which hosts the Terrarium site, you do not need particularly advanced programming skills to have a go. "You have to be able to code, but the game provides all the necessary tools and background information," he says.
The UK version of the game will continue to run until mid-May.

www.microsoft.com/uk/terrarium
Read more on Business applications