Grand Prix: the wireless revolution
This weekend's Australian Grand Prix in Melbourne sees the debut of a new wireless technology that will allow engineers to adjust...
This Article Covers
RELATED TOPICS

Download this free guide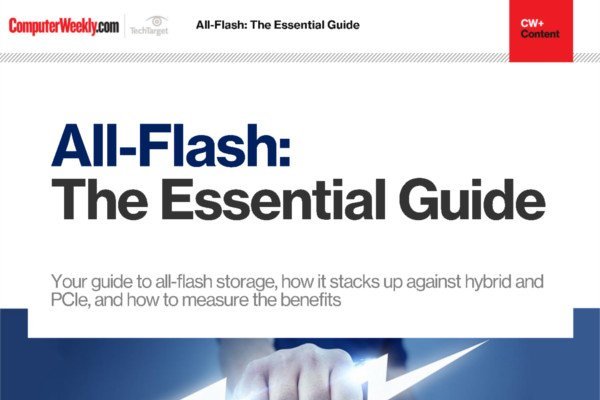 All-Flash: The Essential Guide
Access this guide to learn about all-flash storage, how it stacks up against hybrid and PCIe, and how to measure the benefits.

This weekend's Australian Grand Prix in Melbourne sees the debut of a new wireless technology that will allow engineers to adjust vehicle settings while the cars are powering down the track.



Changes to racing rules by the sport's governing body, the Fédération Internationale de l'Automobile (FIA), mean telemetry systems have gone bi-directional for the first time. One-way telemetry systems, which tell the engineer the condition of various aspects of the car while it's racing, have been part of F1 racing for some time.

However, two-way telemetry allows trackside engineers to communicate with the driver and make adjustments to the car's setup during the race.

The Williams-BMW FW24 has been fitted with 80 sensors that monitor the car's condition, including tyre pressure and wear, engine temperature and fuel consumption. This performance data, some 17Mbytes of which is generated each lap, is transmitted in real time to the pit wall as the car passes the start/finish line.

In the pit wall, four Compaq DL380 servers run software developed specially by Williams F1 to analyse the data, and transmit it to 15 Compaq Evo notebooks and iPAQ Pocket PCs used by the engineers.

Williams-BMW chief operations engineer, Sam Michael, said bi-directional telemetry signals let the engineers change parameters inside the car, "including the traction control, the differential, fuel, ignition, throttle pedal and gearbox mapping".

Signals alert the engineers to possible engine failure. "We can change the parameters to save an engine in trouble," Michael said.

Williams-BMW drivers Juan Pablo Montoya and team mate Ralf Schumacher are enthusiastic about the new technology. Montoya said it would let him see problems with the car and work with the engineer to solve them.

The team also used a new computing system to aid its Computational Fluid Dynamics (CFD) testing which, according to Michael, has cut testing time considerably.

Along with wind tunnel and on-track testing, fluid dynamics is used as part of the design process to predict the downforce or drag of various components of the car.

A Compaq Alpha Supercomputer at the Williams team's UK factory is used to calculate mathematical equations that compute the velocity and air pressure of the wind as it rushes around a computer-simulated model of a racing car.

"A program takes us only 10 to 12 hours, whereas it used to take us two to three weeks to run the tests," Michael said.
Read more on Data centre hardware