New members for Liberty Alliance
The Liberty Alliance, the group working on an alternative single sign-on technology to Microsoft's Passport, has announced 11 new...

Download this free guide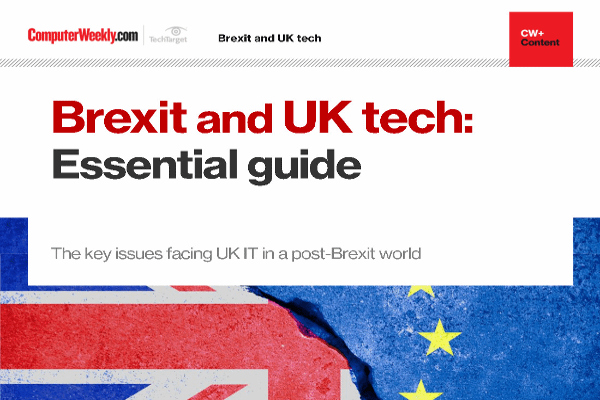 Brexit and UK tech: Essential guide
Find your way in the post-Brexit world and establish priorities in the face of uncertainty
By submitting your personal information, you agree that TechTarget and its partners may contact you regarding relevant content, products and special offers.
You also agree that your personal information may be transferred and processed in the United States, and that you have read and agree to the Terms of Use and the Privacy Policy.

The Liberty Alliance, the group working on an alternative single sign-on technology to Microsoft's Passport, has announced 11 new members and set a deadline for its first technical specifications.



The new members include EarthLink, EDS, Nextel Communications, PricewaterhouseCoopers, SchlumbergerSema, VeriSign and Visa International.

Eric Dean, chairman of the Liberty Alliance and chief information officer of United Air Lines, said the group planned to publish its first round of specifications by the middle of 2002.

The specifications will focus on achieving a basic goal of the alliance - making it possible for an end user to log on at one Web site and then have that log-in transferred automatically to other Liberty Alliance member sites.

No account data will be shared, Dean said. Only the fact that the user has logged on and been authenticated will be shared.

Dean stressed that the first specification represents only the beginning of the Liberty Alliance's work. "It lays a groundwork upon which richer capabilities can be built," he said.

Future specifications will need to tackle tougher issues such as privacy, he said, adding: "The privacy issue is absolutely at the centre of what we want to do."

The Liberty Alliance was formed in last September.

Sun and other founding members formed the group to counter what they saw as Microsoft's attempt to dominate the single sign-on market with its Passport user authentication system. Passport stores standard user information, such as names, address, phone number and e-mail address, and can also store such data as bank account or credit card numbers for e-commerce transactions.

Dean disputed the idea that Liberty Alliance is a direct challenge to Microsoft. "From the beginning, we were not interested in a battle with anybody," he said.

He said he would like Passport be completely interoperable with the Liberty Alliance, whether Microsoft is a member or not.

Though the Alliance's specification will not be available for several months, the group will be adding new members before then, Dean said. The Alliance plans to allow non-profit and public interest groups to become members in the near future, he said.