Philips takes back Net data centre
The financial collapse of Web hosting firm Exodus Communications has prompted consumer electronics giant Philips to speed up the...

Download this free guide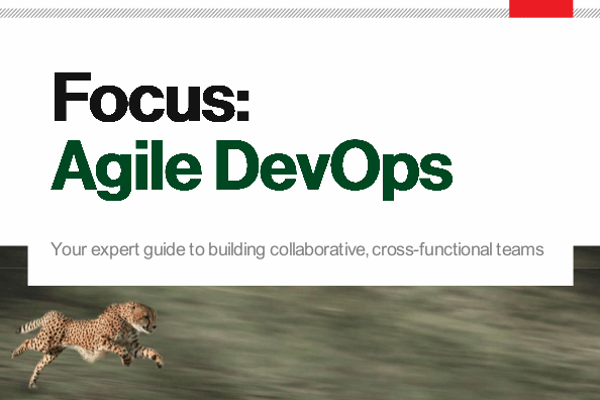 How can your business benefit from DevOps?
Let's take a look at six of the development practices that Disciplined Agile Delivery recommends for disciplined DevOps teams.
By submitting your personal information, you agree that TechTarget and its partners may contact you regarding relevant content, products and special offers.
You also agree that your personal information may be transferred and processed in the United States, and that you have read and agree to the Terms of Use and the Privacy Policy.

The financial collapse of Web hosting firm Exodus Communications has prompted consumer electronics giant Philips to speed up the relocation of its Internet data centre to an in-house facility.



The relocation project, completed last month, is the first in a series of similar moves that Amsterdam-based Philips plans to make globally in an effort to gain greater control of its IT equipment and networks.

Philips will continue to outsource application management when it makes sense to do so but will keep the equipment in its own data centres.

A growing number of companies are looking for service providers to help them manage systems on their premises, according to Laurie McCabe, an analyst at Summit Strategies in Boston, US. In some cases, firms hope to better leverage their data centre investments through such arrangements, McCabe said. Others want greater control over their IT assets than when they outsource.

Plans to move Philips' Internet data centre back in-house started last July as concern grew about the financial viability of Exodus. Exodus hosted more than 350 Web sites for Philips at a facility in New Jersey. Originally, the plan was to find a suitable building within a 100-mile radius of the Exodus facility and migrate everything over by the end of March 2002.

But the schedule was advanced when Exodus filed for Chapter 11 protective bankruptcy last September, a move that was followed by a deal to sell its assets to Cable & Wireless.

The task was complicated by the 11 September attacks and the demand for office space and telecommunications services from companies that had previously had space in the World Trade Center.

Philips finally decided to move into one of its own facilities in New Jersey, a building that originally had been a data centre but had been switched to office use. The facility was quickly converted back into a full-fledged data centre with T1 and OC3 lines for Internet connectivity and backup power capabilities.

Philips' main hardware vendors, Dell and Sun, helped move systems from the Exodus facility to its new data centre.

Philips will soon set up similar data centres in Europe and Asia and link all three in a high-availability configuration.
Read more on Web software