Compaq faces customer revolt over HP merger
The proposed merger between Hewlett-Packard and Compaq has come under renewed pressure, following the release of a survey which...
This Article Covers
RELATED TOPICS

Download this free guide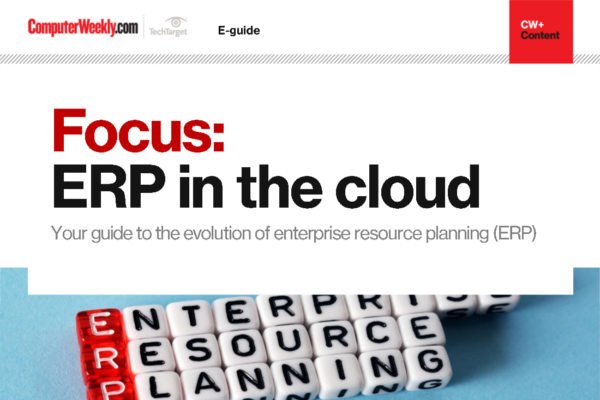 Are you keeping up with the ERP evolution?
Read about the new best practices for the ERP systems and how to tackle the growth of ERP integrations.
By submitting your personal information, you agree that TechTarget and its partners may contact you regarding relevant content, products and special offers.
You also agree that your personal information may be transferred and processed in the United States, and that you have read and agree to the Terms of Use and the Privacy Policy.

The proposed merger between Hewlett-Packard and Compaq has come under renewed pressure, following the release of a survey which suggests that an overwhelming majority of Compaq's Alpha server customers would take their business elsewhere if the merger goes ahead.



When asked if a successful HP/Compaq merger would result in HP migrating Compaq's Alpha server customers to an HP platform such as HP-UX, 90% of a wide sampling of Alpha customers said they would be dissatisfied and would look at other vendors outside of HP, said Don Young, an industry analyst at UBS Warburg, which carried out the study.

"When specifically asked what the [Compaq] customer would do if asked by HP to migrate from their current operating environment to HP-UX - the migration path planned by HP - the overwhelming response is dissatisfaction, with the majority of users planning to evaluate alternative suppliers," Young said.

The possibility of a mass exodus of Alpha customers threatens the success of an HP/Compaq merger by potentially capping a huge revenue stream for Compaq, he added.

Of Compaq's revenues for 2000, excluding any revenue from PC sales, some 60% - $7.6bn (£5.2bn) - was generated from Alpha-related products and services. The loss of such revenue would work against any proposed savings sought by the merger proposal, according to Young.

"[HP and Compaq] management has a conservative projection of $2.5bn in cost savings. But every merger has failed not because the cost savings were not achieved, but because the revenues collapsed," Young said.

Warburg interviewed a diverse demographic of Compaq Alpha customers, ranging in size from 35 to 70,000 employees and representing a cross section of industries, including education, finance, medicine, technology and government services. The interviews were conducted between 28 November and 5 December 2001.

Judging by the responses, 73% of the Alpha customers interviewed were "generally satisfied" as Compaq customers before the merger announcement. About 64% said they were "very likely" to buy servers from Compaq in the future, prior to having any knowledge of an HP/Compaq merger.

Facing the proposed merger, 45% of the Alpha customers interviewed by Warburg believed it was "less likely" they would stay with a combined HP/Compaq company, while 55% said their feelings about remaining a Compaq customer were "unchanged" by the proposed merger.

No company interviewed said it was "more likely" that they would stay with a combined HP/Compaq if the merger went ahead.

Of those that indicated they would be less likely to remain Compaq customers, explanations ranged from doubts over the future of Tru64 Unix to a lack of confidence in HP enterprise products and services.

Of those that indicated an unchanged preference, the majority required more knowledge of HP's product roadmap or had already made the decision to leave Compaq, Young said.

For current Alpha customers, the prime incentive to stay with a combined HP/Compaq would be the continuation of existing Compaq operating systems such as Tru64 Unix and OpenVMS, the study found. Compaq continuing the present service relationship and hardware maintenance issues followed as the second and third main incentives.

Compaq officials have said repeatedly that the company's Tru64 and VMS operating systems will live on indefinitely, but the hardware issue creates an additional thorn in the side of Alpha users.

Compaq plans to switch its operating systems from Alpha RISC-based processors to Intel's Itanium chip platform in 2003. HP will do the same with its RISC-based chips before 2004. At that point, a combined HP/Compaq would be an all-Intel computer maker, and high-end operating systems with lineage from Compaq or HP would be running on Intel's third-generation Itanium chip, called "Madison".

For Compaq Alpha customers, putting their faith in a future Intel chip roadmap that is still in its proof-of-concept phase with a first-generation Itanium chip creates a less than comfortable feeling, according to some industry experts.

Also, the majority of Alpha customers interviewed by Warburg believed the cost of migrating to an HP platform would be the same as switching to another server vendor.

In an interview this week, Webb McKinney, president of HP's business customer organisation and the head of the HP/Compaq integration team, said he was unable to comment on HP's support of Compaq products prior to the finalisation of the merger.

However, Young said: "HP management argues that the cost savings inherent in this deal are significant and that a stronger enterprise computing company will emerge. We, however, believe that the issue is not whether management can achieve their cost savings target of $2.5bn. The more important issue is how much revenue will be lost from the acquired Compaq business."
Read more on Business applications