Call centre staff get new protection
The Health and Safety Executive has issued new guidelines to call centre employers and local authority call centre inspectors as...

Download this free guide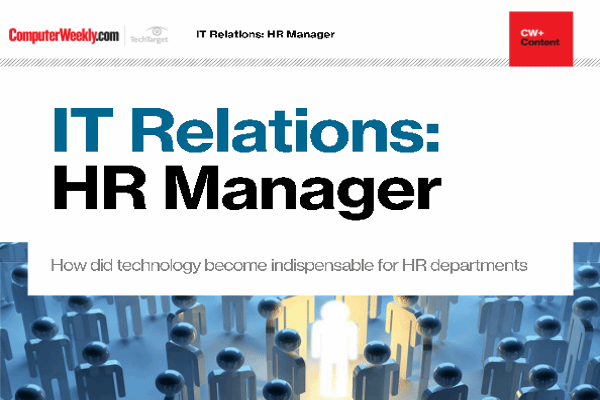 How did technology become indispensable for HR departments
HR and IT departments have begun to work closely together over the last few years. While HR historically has often received limited attention, companies now understand the key role the department plays in the business.
By submitting your personal information, you agree that TechTarget and its partners may contact you regarding relevant content, products and special offers.
You also agree that your personal information may be transferred and processed in the United States, and that you have read and agree to the Terms of Use and the Privacy Policy.

The Health and Safety Executive has issued new guidelines to call centre employers and local authority call centre inspectors as part of a drive to curb exploitation and work-related stress



The new recommendations follow an in-depth report on verbal abuse, stress and good practice on lengths and frequencies of breaks.

Bill Callaghan, chair of the Health and Safety Commission, said the new guidelines would "help call centre employers control the occupational health hazards in this sector and promote a better quality working environment".

The new advice, with guidelines for good practice, calls for training to be provided to handlers so they are fully competent to take calls from the public. It also recommends that call handlers who have just taken an abusive call should be allowed time to recover and discuss it with a colleague.

Commenting on the HSE findings Sheila Macdonald, executive director of customer services at The Co-operative Bank, said: "The HSE has highlighted the fact that some employers believe that treating staff harshly is a good way to run a business."

Anne-Marie Stagg, chair of the Call Centre Management Association, welcomed the HSE findings. But the guidelines, she said, should be considered the minimum requirements of managing a call centre. "Best practices in call centres are far above [the HSE guidelines]," she explained.

Call centres are often dubbed modern day sweatshops. In January 2001, the Trades Union Congress ran a campaign aimed at highlighting the plight of Britain's 400,000 call centre workers.

A TUC representative told CW360.com of some of the behaviour that prompted the HSE's guidelines. "There was one example of a call centre boss who threw a packet of disposable nappies onto the call centre desk and told the staff to use them instead of going to the toilet."

Speaking last month to CW360.com Jonty Pearce, director of innovation at Avaya UK, warned that there could soon be European Union legislation to tighten working practices within call centres, possibly based on conditions found in Germany.
Read more on IT jobs and recruitment