SuSE shifts executives and business structure
SuSE Linux, the German Linux software maker, has named a new chief executive and unveiled a new business structure.
This Article Covers
RELATED TOPICS

Download this free guide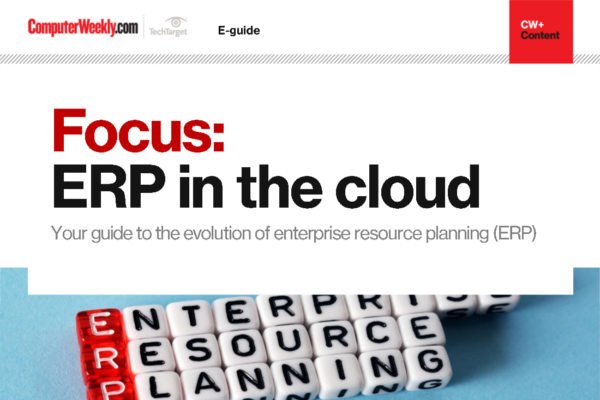 Are you keeping up with the ERP evolution?
Read about the new best practices for the ERP systems and how to tackle the growth of ERP integrations.
By submitting your personal information, you agree that TechTarget and its partners may contact you regarding relevant content, products and special offers.
You also agree that your personal information may be transferred and processed in the United States, and that you have read and agree to the Terms of Use and the Privacy Policy.

SuSE Linux, the German Linux software maker, has named a new chief executive and unveiled a new business structure.



Gerhard Burtscher, an IT executive who in the past has worked for Texas Instruments, MIPS Technologies and Silicon Graphics, will take the helm at SuSE on 2 December.

Burtscher will oversee SuSE as it creates five units to focus on various segments of the market, from government customers to hardware partners. He will assume the role that has been filled temporarily by Johannes Nussbickel, SuSE's chief financial officer.

Nussbickel took over as chief executive of the open source software maker in July when Roland Dyroff stepped down from the position after eight years. Nussbickel will return to his post managing finance for the company following the executive switch.

SuSE is dividing its business into five divisions, with each responsible for managing an individual budget and market segment. Nussbickel said the company's previous business structure had played its course, adding that "changes in today's market situation called for changes within that structure".

SuSE's business units will focus on large corporate enterprises, small and medium-sized companies, and government and institutional customers. One will target "qualified users", including technically skilled private users of SuSE's Linux software products. The fifth business unit will work solely with SuSE's industry partners, such as hardware and chip makers.

SuSE is one of a few companies selling a distribution of the Linux operating system, mainly to run on large servers. Like its competitors Red Hat and Turbolinux, SuSE has gained its greatest inroads into the market for server software, because of its deals with IBM.

The company also has working partnerships with Compaq and Oracle, providing customised versions of SuSE Linux for their products, as well as partnerships with AMD and Intel.
Read more on Business applications