ScanSoft buys L&H speech technology
US imaging-software company ScanSoft has paid around $39.5m (£27.67m) for the bulk of the assets of fallen Belgian software...
This Article Covers
RELATED TOPICS

Download this free guide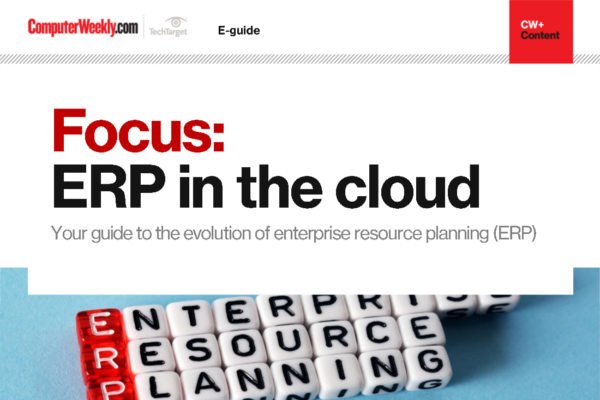 Are you keeping up with the ERP evolution?
Read about the new best practices for the ERP systems and how to tackle the growth of ERP integrations.
By submitting your personal information, you agree that TechTarget and its partners may contact you regarding relevant content, products and special offers.
You also agree that your personal information may be transferred and processed in the United States, and that you have read and agree to the Terms of Use and the Privacy Policy.

US imaging-software company ScanSoft has paid around $39.5m (£27.67m) for the bulk of the assets of fallen Belgian software developer Lernout & Hauspie (L&H).



ScanSoft acquired the major portion of L&H's core speech- and language-technology business, including the text-to-speech and speech-recognition engines and the Dragon NaturallySpeaking product line.

The winning bid comprises $10m in cash, a $3.5m note and $26m in ScanSoft stock. ScanSoft said it plans to retain at least 150 L&H employees in Belgium and the US.

ScanSoft, known for optical character recognition (OCR) products such as OmniPage Pro, said it sees L&H as a good fit.

"ScanSoft and L&H are similar in a lot of ways. The research that we do on OCR is much like research on speech recognition; our people have similar mathematical backgrounds and our distribution is comparable," said Michael Tivnan, president and chief operating officer of ScanSoft.

ScanSoft, which has already licensed L&H's text-to-speech engine for use in one of its products, is committed to L&H customers and to developing the L&H product, Tivnan said.

"We value the customer base and it is our intent to keep all the positive relationships. We are committed to moving the product forward," he said. "Our first priority is to talk to the customers and the distribution channel, hire the right people and make sure there is no interruption in the service to the customer or the channel."

Other remains of L&H, which was forced to seek bankruptcy protection late last year, were also sold.

James and Janet Baker picked up L&H's audio search engine technology assets, which they helped develop, for $750,000 through a new company called Dragon Catalyst. They had previously sold their company to L&H for $460m of now-worthless L&H stock.

Multimodal Technologies, a company formed by the management of L&H's ISI division, bought the company's remaining speech-recognition products. L&H's Intelligent Content Management and Knexys divisions were acquired by Vantage Technology Holdings.

The asset sales are subject to final approval by the US Bankruptcy Court for the District of Delaware and the commercial court in Ieper, Belgium. The US court has scheduled a hearing for 4 December.
Read more on Business applications