Small PC vendors win share in downturn
The slump in the economy has moved some PC buyers in Europe, the Middle East and Africa (EMEA) to small local vendors instead of...

Download this free guide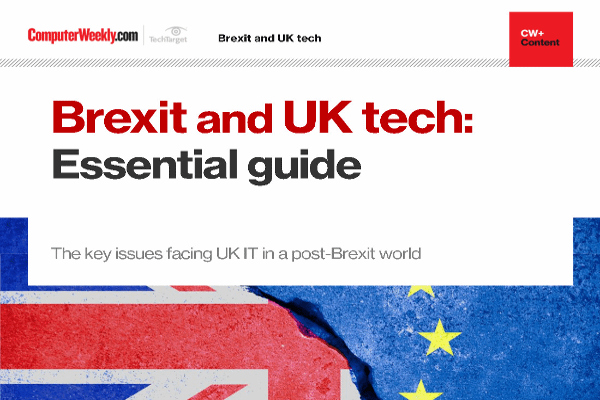 Brexit and UK tech: Essential guide
Find your way in the post-Brexit world and establish priorities in the face of uncertainty
By submitting your personal information, you agree that TechTarget and its partners may contact you regarding relevant content, products and special offers.
You also agree that your personal information may be transferred and processed in the United States, and that you have read and agree to the Terms of Use and the Privacy Policy.

The slump in the economy has moved some PC buyers in Europe, the Middle East and Africa (EMEA) to small local vendors instead of large sellers, said market researcher Dataquest.



"Home and some small business users buy cheaper PCs with less emphasis on the brand, sparking the resurgence of local [PC] assemblers," said Brian Gammage, principal analyst with Dataquest, a unit of Gartner. "We have yet to see evidence of this for larger businesses, who have just stopped buying."

While four of the five large brand name vendors recorded declines in their sales, the small vendors saw their market share go up by about 5.5% in the third quarter, Gammage said. Good logistics and swift response to market changes are, however, prerequisites for local vendors to win business, he added.

"We all focus on the Dell price war with Compaq and Hewlett-Packard, but there is another one between Advanced Micro Devices (AMD) and Intel. Small vendors are now better positioned to take advantage of short-term opportunities," Gammage said.

Although some vendors benefit from the economic tide, PC shipments in the EMEA region were down for the first time in history. Businesses and consumers are re-examining their investment priorities and have relegated PCs to the "don't need it now" category, Dataquest said.

A total of 8.66 million units were shipped in the third quarter, down 6% from the same period in 2000. The business segment declined 4.3%, while shipments to consumers decreased by 10.7%, according to Dataquest's figures.

The leading vendors felt the biggest impact, with Compaq, IBM and Fujitsu Siemens all recording double-digit shipment drops. HP has its channel to thank for a stable figure, while Dell was the only one to sell more units than in 2000, according to Dataquest.

Gammage said he expected sales to continue to decline compared to the figures in 2000.

"I don't foresee growth until the second half of 2002," he said.

IDC, a Dataquest competitor, released its preliminary figures on the EMEA PC market last week. The analyst corporation also reported a drop in sales, but said that small businesses were still buying from leading vendors, saving those vendors from more dramatic sales drops.