E-minister calls on BT to promote broadband
The e-commerce minister has urged BT to "introduce lower-priced products" to help increase the adoption of broadband.

Download this free guide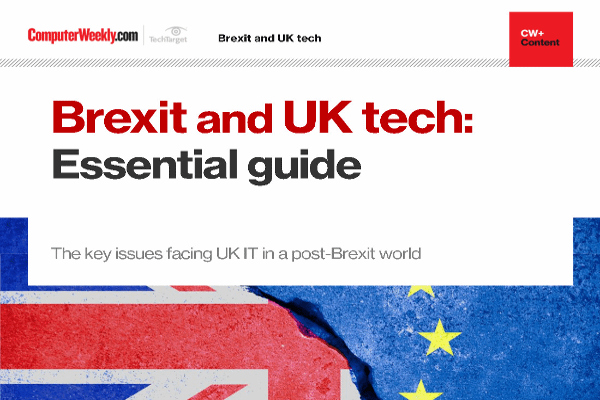 Brexit and UK tech: Essential guide
Find your way in the post-Brexit world and establish priorities in the face of uncertainty
By submitting your personal information, you agree that TechTarget and its partners may contact you regarding relevant content, products and special offers.
You also agree that your personal information may be transferred and processed in the United States, and that you have read and agree to the Terms of Use and the Privacy Policy.

The e-commerce minister has urged BT to "introduce lower-priced products" to help increase the adoption of broadband.



Douglas Alexander made the comments on 25 September after receiving an initial report from the Broadband Stakeholder Group (BSG), an organisation established by the government to advise on policy.

BSG's members include businesses such as Ford, Cisco and Alcatel, media groups such as the BBC and Reuters, business organisations such as the Confederation of British Industry (CBI), and Oftel.

"We need the industry to be driving prices down, and driving demand up. BT has a particular responsibility here," said Alexander. The minister praised BT for making broadband available to 60% of the UK population, but added that BT must exploit that investment more aggressively.

"The challenge for BT is to follow the example of the cable companies in setting fair prices aimed at bringing broadband to the mass market," Alexander said. "Not just in their retail offerings, but in wholesale too - so that the 180 resellers of BT's ADSL services can help drive the market."

Alexander called on BT to "introduce lower-priced, lower-specification products of the sort that have helped consumers move up the broadband ladder in other countries".

The BSG has made a number of recommendations in its report, including the establishment of a network of regional broadband portals with steering boards to provide progress reports.

Recommendations
Stimulate demand for broadband, by:

creating easy access to broadband services



investing in public sector broadband applications



encouraging the production of broadband content by the private sector



tackling the skills needs of broadband



stimulating private sector demand for broadband



Stimulate supply of broadband, by:

reducing the cost of capital for infrastructure investment



ensuring a stable and predictable regulatory framework



removing and preventing regulatory barriers to broadband rollout.