Rambus looks to the future
Rambus is set to unveil a range of new technologies hoping to prove that its products are superior to competing memory formats.

Download this free guide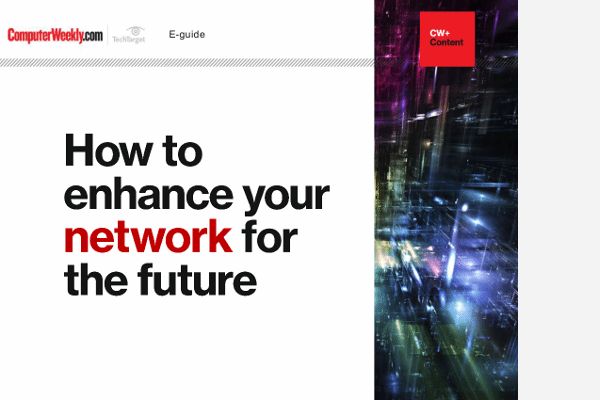 How to enhance your network for the future
Latest on networking developments and directions: NFV, self-optimising networks and IoT enabled smart cities
By submitting your email address, you agree to receive emails regarding relevant topic offers from TechTarget and its partners. You can withdraw your consent at any time. Contact TechTarget at 275 Grove Street, Newton, MA.
You also agree that your personal information may be transferred and processed in the United States, and that you have read and agree to the Terms of Use and the Privacy Policy.

Rambus is set to unveil a range of new technologies hoping to prove that its products are superior to competing memory formats.



Rambus will unveil its next-generation signalling technology, code-named Yellowstone, at the Rambus Developer Forum in California on 13 September. Faster signalling technology means an increase in the speed of information travelling between any two chips on a board.

The announcement comes hard on the heels of Intel's release of its first chip-set allowing the Pentium 4 to use memory designed by companies other than Rambus.

Rambus currently has two signalling technologies, Rambus Signaling Level (RSL) and the higher performance Quad Rambus Signaling Level (QRSL), which is roughly twice as fast as RSL. Yellowstone will be another step up for signalling technology, but all three will coexist, serving different market segments, Rambus said.

Rambus will also give an update on the future of its high-bandwidth I/O communications technology, called the Rambus Serialiser/Deserialiser (RaSer) cell. A cell is any design element of a chip-set. RaSer technology can be used to connect chips to chips or boards to boards, and can increase the speed of data travelling over WAN routers, Fibre Channel, Gigabit Ethernet or InfiniBand network interfaces.

RaSer cells are available in single, dual and quad-channel configurations, with a quad cell capable of driving up to 12.5gbps in each direction.

Rambus also will give details on its plans for both RDRAM and Rambus inline memory module (RIMM). RIMMs are small boards of Rambus memory designed to take up less space in a world of ever-decreasing PC components. In June, the company said it expected to have 64-bit RIMM modules, capable of transmitting 9.6gbps by 2005.

One analyst said the company may also announce a new chip-set connecting a processor to the RAM - but not one from Intel. "There's been a rumour going around of there being a new Rambus chip-set from a company other than Intel," said Dean McCarron, a principal analyst at Mercury Research.