Dutch telecoms chief joins casualty list
Debt-laden KPN has bowed to market pressure and confirmed plans to replace chief executive officer Paul Smits.

Download this free guide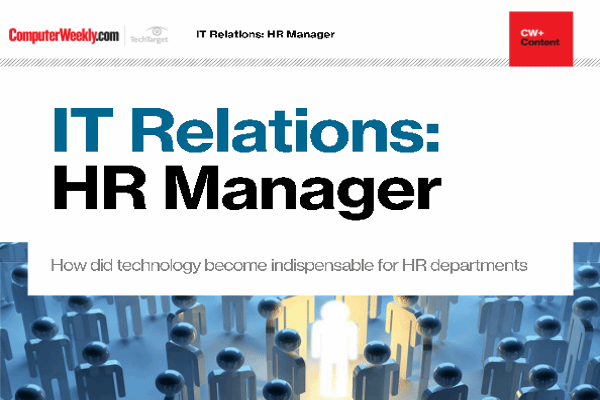 How did technology become indispensable for HR departments
HR and IT departments have begun to work closely together over the last few years. While HR historically has often received limited attention, companies now understand the key role the department plays in the business.
By submitting your personal information, you agree that TechTarget and its partners may contact you regarding relevant content, products and special offers.
You also agree that your personal information may be transferred and processed in the United States, and that you have read and agree to the Terms of Use and the Privacy Policy.

Debt-laden KPN has bowed to market pressure and confirmed plans to replace chief executive officer Paul Smits.



The Dutch telecommunications operator also said it negotiated a three-year 2.5bn euro (£1.5 bn) credit facility with a consortium of Dutch and international banks. The credit can be drawn upon when needed and won't increase KPN's current debt load of 22.8bn euros, the company said.

Smits is being punished for his inability to shrink KPN's mountain of debt. He will be replaced by Ad Scheepbouwer, chairman of Dutch postal and logistics group TPG.

KPN added that the new credit agreement was directly related to the appointment of the new boss. Scheepbouwer enjoys a good reputation in the financial community.

Smits, who was appointed in March last year, faced the tough task of paying off the debt amassed by his predecessor. However, a series of deals fell through and KPN's stock dropped to an all-time low. The pressure on Smits increased further after merger talks with Belgium's Belgacom were called off on 31 August.

Smits will remain with KPN and has been given a position on the management board of KPN with specific responsibility for mobile communications.

The downturn in the telecoms market has seen a number of resignations among high-profile executives. The chairman of BT Sir Iain Vallance stepped down in April of this year, and Marconi chairman Sir Roger Hurn and chief executive Lord Simpson resigned on September 4.

Meanwhile, KPN is moving forward with its asset sales plan. The company confirmed it is having discussions with Singapore Telecommunications. to sell its 22.3% stake in Indonesian mobile operator PT Telkommunikasi Selular. It is holding talks with a view to selling its network building unit KPN Netwerk Bouw. The company is also restructuring its activities in Belgium.
Read more on IT jobs and recruitment