Arapahoe gains support from heavyweights
A new PCI (Peripheral Component Interconnect) interface called Arapahoe gained momentum on 29 August as 22 industry-leading...
This Article Covers
RELATED TOPICS

Download this free guide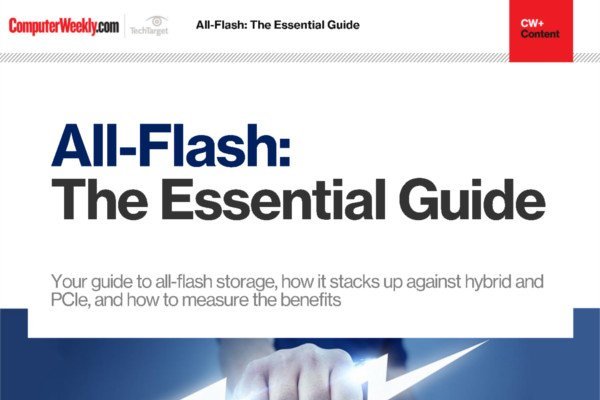 All-Flash: The Essential Guide
Access this guide to learn about all-flash storage, how it stacks up against hybrid and PCIe, and how to measure the benefits.
By submitting your personal information, you agree that TechTarget and its partners may contact you regarding relevant content, products and special offers.
You also agree that your personal information may be transferred and processed in the United States, and that you have read and agree to the Terms of Use and the Privacy Policy.

A new PCI (Peripheral Component Interconnect) interface called Arapahoe gained momentum on 29 August as 22 industry-leading companies added their names to the member list of its Work Group at the Intel Developer Forum.



The companies, including 3Com, NEC and Tektronix among others, each joined the Arapahoe Work Group to assist in the development of 3G (third-generation) I/O (input/output) technology.

Arapahoe will eventually replace current PCI interfaces as products hosting the new technology begin to appear, said Roger Tipley, the president of the PCI-SIG (PCI Special Interest Group), the industry body that oversees PCI bus specifications.

"To have support and commitment from these key industry-leaders from critical segments of the market is a testament to the technology's acceptance and viability," said Tipley.

"It also affirms PCI-SIG's decision to adopt serial-based I/O as an extension of the PCI technology road map. We expect it to integrate well with existing PCI technologies over the next several years."

The Arapahoe Work Group will deliver a draft 1.0 specification to the PCI-SIG in the first quarter of 2002, with final specification approval anticipated in mid-2002, said Tipley.

Arapahoe will allow data to move much faster from processors to system-level components than current PCI or PCI-X technologies, delivering better overall performance to PCs and other computing devices.

PCI and PCI-X throughputs range from 133mbps to 1.1gbps. Arapahoe has the potential to run almost ten times as fast, according to those familiar with the technology.

"The transport will be different from what PCI is today. The good news is that the software device drivers are compatible with what PCI is today. It doesn't have to change," said Tipley.

The proposal to go forward with the standardisation of Arapahoe was offered to the PCI-SIG last month by the Arapahoe Work Group. The development group at that time included mainly representatives from Intel, Compaq, Dell, IBM and Microsoft.

Intel competitor Advanced Micro Devices (AMD) currently spearheads the development of another next-generation bus architecture, HyperTransport Technology, which runs at 12.8gbps, according to AMD.

But AMD, which sits on the PCI-SIG board of directors, regards its HyperTransport Technology as complementary to PCI, PCI-X and Arapahoe technologies.
Read more on Data centre hardware