Siggraph sees software debuts
Silicon Graphics and Sun Microsystems were among the companies who chose the annual Siggraph graphics software and hardware show...
This Article Covers
RELATED TOPICS

Download this free guide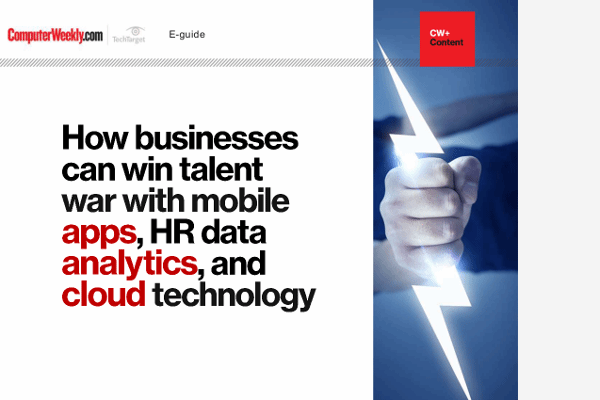 How businesses can win talent war with mobile apps, HR data analytics and cloud technology
Latest articles on HR best practices: mobile apps disrupting the annual staff appraisals; reasons for and against open-source software; and Rolls-Royce case study.
By submitting your personal information, you agree that TechTarget and its partners may contact you regarding relevant content, products and special offers.
You also agree that your personal information may be transferred and processed in the United States, and that you have read and agree to the Terms of Use and the Privacy Policy.

Silicon Graphics and Sun Microsystems were among the companies who chose the annual Siggraph graphics software and hardware show to make major new announcements this week.



Silicon Graphics (SGI) unveiled its latest workstation system, the O2+. Designed for high-performance visualisation and animation applications, O2+ is available in two models, a 350Mhz PMC-Sierra RM7000A and a 400Mhz MIPS R12000A.

Both systems include an 18Gbyte hard drive and 19-inch monitor, as well as a minimum of 256Mbytes of RAM and the SGI Irix operating system.

The O2+, which features a 350Mhz processor and 256Mbytes of RAM, is priced at $7,495 (£5,190), while the 400Mhz model costs $14,495.

SGI also announced a host of improvements to its SGI Reality Centre visualisation and collaboration facilities. The company demonstrated a range of Reality Centres, from high-end, multi-user environments to personal outfits, and showed off the Reality Centre's new features, including a 35-foot curved-screen ultra-bright digital light projection, a stereo DLP collaboration environment and a 3.6 million pixel environment.

Other hardware announcements included demonstrations of forthcoming 24-inch flat panel displays and 64-bit Solaris servers from Sun. The company also unveiled its new Sun Fire server line, a line of graphics systems built on UltraSPARC processors and Sun's Solaris operating system.

Not content to focus only on hardware, SGI also updated a number of its software offerings, including OpenGL and OpenML. Additionally, Unigraphics Solutions previewed VisConcept 2.0 for SGI's Irix OS. VisConcept 2.0 allows for human-scale visualisation of high-resolution 3D designs and adds new texture mapping, light editors and mirroring.

Siemens AG highlighted its Real-Time Graphics Ensemble software. RTGE is a distributed computing application which allows a network of PCs to function together as a virtual graphics workstation.

PCs can even be linked over the Internet to combine their resources to create models and animations, the company said.
Read more on Business applications