ScottishPower turns to Tibco
ScottishPower has signed up the Enterprise Application Integration (EAI) vendor Tibco Software in a multi-million pound bid to...
This Article Covers
RELATED TOPICS

Download this free guide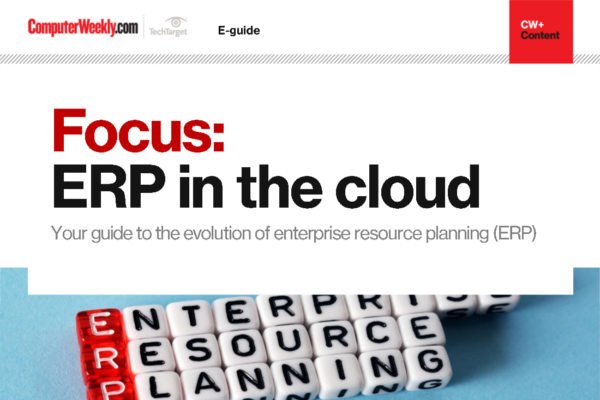 Are you keeping up with the ERP evolution?
Read about the new best practices for the ERP systems and how to tackle the growth of ERP integrations.
By submitting your personal information, you agree that TechTarget and its partners may contact you regarding relevant content, products and special offers.
You also agree that your personal information may be transferred and processed in the United States, and that you have read and agree to the Terms of Use and the Privacy Policy.

ScottishPower has signed up the Enterprise Application Integration (EAI) vendor Tibco Software in a multi-million pound bid to simplify its customer service processes.



The energy provider is believed to be resolving integration issues as a priority in order to leave the path clear for further acquisitions.

Tibco is deploying its EAI solutions across ScottishPower and its US arm Pacificorp's operations. Once complete, the company will have access to integrated corporate-wide data.

The deal will enable ScottishPower, which has some seven million customers in the UK and US, to sell and market its services with greater ease, as well as providing improved customer services.

Aditya Shrivam, Tibco's product marketing manager, said: "They wanted to solve this now, because when - or if - they embark on future acquisitions, they want to be able to seamlessly role new company IT infrastructures into theirs."

ScottishPower was deregulated in 1995 and found almost immediately that it needed to find a way to integrate data throughout its enterprise. Since then it has been using a largely homegrown solution, scattered with integration components from various vendors, Tibco being one of them.

"The point solution-based offering ScottishPower was previously using was expensive and didn't have a consistent process flow throughout the enterprise," added Shrivam.

The Tibco system will be used for internal and external operations, affecting areas of the business such as billing, customer service, call centre operations, workflow management and procurement.

David Jones, group chief information officer at ScottishPower, said: "We chose Tibco because of its proven track record to deliver an end-to-end integration solution and common robust platform across all sectors of our business, both internally and externally."

This is unlikely to be the end of Tibco's involvement with ScottishPower, according to Shrivam, who describes the deal more as a strategic relationship.

"This is not a one-off thing," he said. "You can always improve customer service and price-definition."
Read more on Business applications