Cisco swaps partner accreditation for customer satisfaction
Cisco has announced a new channel programme and online Web tool that will use customer satisfaction ratings to calculate...

Download this free guide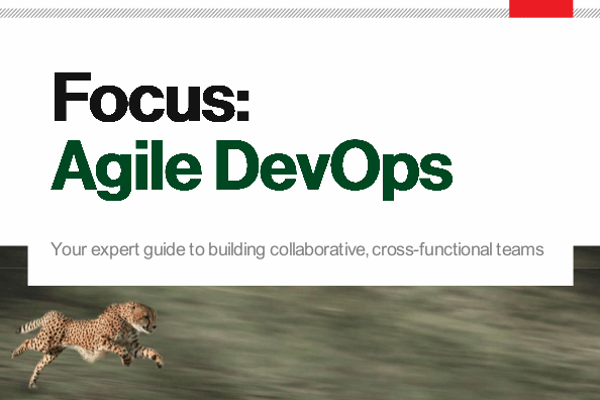 How can your business benefit from DevOps?
Let's take a look at six of the development practices that Disciplined Agile Delivery recommends for disciplined DevOps teams.
By submitting your personal information, you agree that TechTarget and its partners may contact you regarding relevant content, products and special offers.
You also agree that your personal information may be transferred and processed in the United States, and that you have read and agree to the Terms of Use and the Privacy Policy.

Cisco has announced a new channel programme and online Web tool that will use customer satisfaction ratings to calculate accreditation levels, resulting in improved margin discount.



Cisco's Partner Access on-Line (PAL) software will allow channel partners to compare their customer satisfaction scores against rivals and use especially high results to improve accreditation levels.

Analysts have speculated that Cisco may allow customers to view a league table of prospective channel partners but Cisco's Paul Salmon, director of technical operations for EMEA channels said, "None of the customer satisfaction scores will be available for publication."

Cisco said it had hired an independent company to survey end-customer experiences with its channel partners, ensuring an objective customer satisfaction score. Cisco channel management will then use the scores to measure the effectiveness of its channel programmes.

"Previously [Cisco's] channel partners had to go through us to find out customer satisfaction data. We are still testing out how to make the technology available directly to our partners," said spokeswoman Samantha Barrow.

The end-customer satisfaction data includes overall analysis of partner account team performance, responsiveness, communications, systems engineer availability and skill levels, and ability to diagnose and resolve problems.

PAL data will be used to rate each company on a scale of one to five and Cisco is hoping to make the data available to certified channel partners by June.

"Partners will not receive additional margins for exceeding the customer satisfaction target, as all certified partners at a given level receive exactly the same margin," said Salmon. However, he added: "If one of our partners does exceed the [regional] customer satisfaction target, they may leverage the additional score as part of the extra credit points required for Cisco's new channel partner programme."

Cisco's partners who score additional points could potentially move up from silver to gold status thus earning an increased margin.

"Cisco have removed volume discounts and moved towards discounts based on performance, which will ultimately benefit companies that look after their customers," said Keith Humphreys, senior consultant at analysts Eurolan. "The new scheme, we believe, is not mandatory but the increased margins will make it attractive to all of Cisco's partners."

Humphreys added: "Cisco really are pushing a lot more business towards the channel but the new focus on customer satisfaction means that partners that continually perform badly, in a worst case scenario, could lose their accreditation."

The partner programme will offer specialist training courses in seven areas including security and voice over Internet protocol, which when successfully completed should lead to further discounts.

"We welcome the new partner programme," said Simon Boyle, marketing manager at Dimension Data. "We need a way of differentiating ourselves in the market. For far too long people have been able to get quick certification, which has lead to abuses in the past."

Lloyd Salvage, UK director of Getronic, agreed, "We can't afford to let bad companies give our sector a bad name," he said.

"The new Cisco partner programme seems to favour companies that are able to offer added value services and this is where we and most of the industry are moving towards," said Salvage.

Eurolan's Humphreys added: "Even though the PAL programme is free, there will be a massive cost to channel partners who will need to upgrade their customer facing systems. Whether Cisco will help with this transition is unclear."

Cisco's Salmon promised that channel partners had little to fear from the new scheme. "If a Partner is unable to achieve their target, Cisco will work together with the partner on a six-month programme to help them achieve their target," he said.

Cisco would not clarify what would happen to a channel partner that failed to improve at the end of the six-month period.

Will Garside

Read more on Web software