Update: Compaq, Intel combine to offer thin servers
Compaq has announced a partnership with Intel to develop Compaq QuickBlade servers in tandem with a new chip from Intel.
This Article Covers
RELATED TOPICS

Download this free guide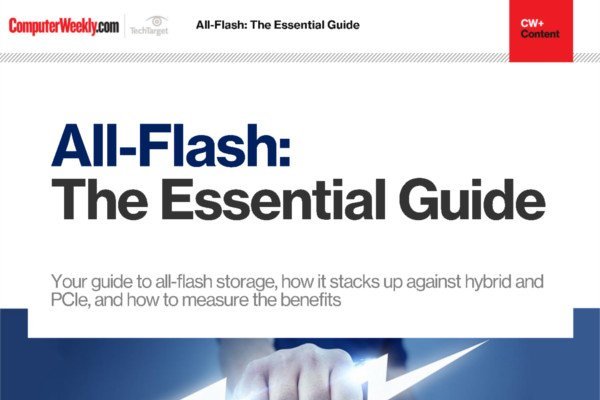 All-Flash: The Essential Guide
Access this guide to learn about all-flash storage, how it stacks up against hybrid and PCIe, and how to measure the benefits.
By submitting your personal information, you agree that TechTarget and its partners may contact you regarding relevant content, products and special offers.
You also agree that your personal information may be transferred and processed in the United States, and that you have read and agree to the Terms of Use and the Privacy Policy.

Compaq has announced a partnership with Intel to develop Compaq QuickBlade servers in tandem with a new chip from Intel.



According to Brad Anderson, vice-president of the mainframe server segment at Compaq's industry standard server group, the first Compaq QuickBlade servers are set to arrive before the end of the year.

QuickBlade servers are ultra-dense servers targeted at ISPs and other companies that build large server networks. Their vertical, blade-like design allows users to maximize the number of CPUs per rack, taking the average from the current 84 CPUs per rack, up to potentially 300, according to Compaq.

Anderson said the low-power, low-heat characteristics of Compaq's QuickBlade servers will save companies money on electricity and cooling bills without sacrificing performance.

QuickBlade servers are being designed around a new Intel chip spawned from its low-power Mobile Pentium III lineage, according to Tom Garrison, director of IA-32 enterprise marketing at Intel. The dual-processor, sub-1GHz blade server chips will eventually become available to all of Intel's OEMs, he added.

The new QuickBlade servers will allow Compaq to compete with RLX Technologies, which observers expect to launch blade servers incorporating the low-power Crusoe processor from Transmeta.

The new Intel chip running QuickBlade servers is expected to be "Tualatin", the code name for a 0.13-micron chip scheduled to arrive by the end of the year, according to Nathan Brookwood, principal analyst at Insight 64.

The smaller 0.13-micron architecture of Tualatin means Intel can provide Compaq with a chip that uses less power and generates less heat than chips built to Intel's current 0.18-micron standard.

"I suspect what Compaq will do is combine the Intel processors with some server-class core logic to get the best of both worlds: data integrity, reliability, and the low-power characteristics," he said.
Read more on Data centre hardware