Compaq drops plans to resell high-end Unisys servers
Compaq has become the second major computer vendor to back out of a deal to resell Unisy's high-end ES7000 server for Windows...
This Article Covers
RELATED TOPICS

Download this free guide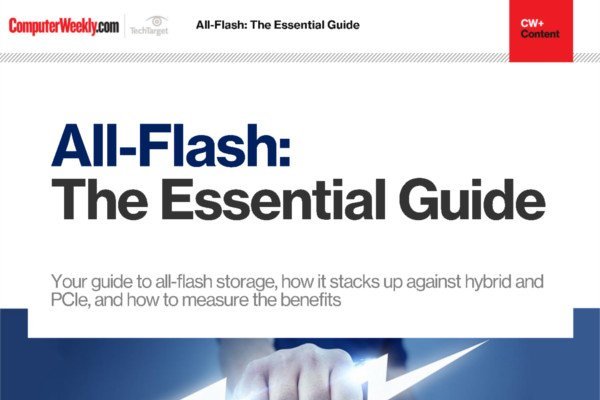 All-Flash: The Essential Guide
Access this guide to learn about all-flash storage, how it stacks up against hybrid and PCIe, and how to measure the benefits.
By submitting your personal information, you agree that TechTarget and its partners may contact you regarding relevant content, products and special offers.
You also agree that your personal information may be transferred and processed in the United States, and that you have read and agree to the Terms of Use and the Privacy Policy.

Compaq has become the second major computer vendor to back out of a deal to resell Unisy's high-end ES7000 server for Windows 2000 Datacenter Server users, a move that strikes a potential $400m blow at the already struggling Unisys.



Compaq began shipping the 32-processor Unisys systems earlier this year as part of its Proliant ML770 server line. But Unisys today confirmed that Compaq has cancelled the agreement between the two companies and has stopped marketing the ES7000.

Compaq's change of plans follows a similar action by Hewlett-Packard, which had also signed up to resell the ES7000 machines. HP "suspended" its contract to market the Intel-based servers about a month ago, said Peter Samson, vice-president and general manager of technological sales development at Unisys.

The ES7000 is the only system available that can take full advantage of the 32-processor scalability built into the Windows 2000 Datacenter operating system released by Microsoft last September. Dell and ICL, Fujitsu's UK subsidiary, have signed up as resellers.

Unisys attributed the defections by HP and Compaq to the tough economic conditions that are plaguing many technology vendors. Like Unisys, both HP and Compaq have been cutting back because sales had been lower than expected. Unisys spokesman Marty Krempasky said that HP and Compaq plan to pursue development of their own 32-way servers.

A spokesman for Dell said that the company still intends to bring the ES7000 to market later this year. Dell had announced its plans for reselling the Unisys systems last December, saying that the ES7000 would target applications requiring heavy amounts of computing horsepower.

Unisys would not comment on the financial implications of the loss of Compaq as a reseller; however, the company had said previously that the deal was expected to be worth about $400m over a two-year period. That is a significant hit for Unisys which, last month, reported a 35% drop in first-quarter profits year on year.

Compaq spokesman Tim Golden said the company has decided to focus marketing efforts on its own eight-processor Proliant 8500 server line for now. About 95% of Compaq's high-end server sales involve the eight-way boxes, Golden added. That statistic, combined with the softening of the economy, caused Compaq to re-evaluate its options, he claimed.

Samson said Compaq's withdrawal "obviously is a disappointment" to Unisys executives. But Unisys still believes that there's a market for high-end Windows 2000 Datacenter servers, according to Samson. "It's a wrong decision for Compaq to delay making this [class of system] available to its clients," he said.

Gary Erickson, HP's product marketing manager for platform development, said there were two reasons behind its decision to drop the ES7000. A planned release of faster processors by Unisys was delayed, Erickson said. He added, that technology being developed internally at HP based on Intel's 64-bit Itanium microprocessor "showed promise much sooner than we expected". The Itanium-based systems are targeted for release next year.

Unisys plans to add more than 200 new sales and technical support workers focused on the ES7000 to counter the losses of Compaq and HP. But despite the relatively rosy picture painted by Unisys, today's announcement wasn't a positive one for the company, said Greg Gieber, an analyst at AG Edwards.

HP's decision to stop marketing the ES7000 wasn't a big surprise, Gieber said, "but the Compaq loss is more significant". He added, though, that the move says more about Compaq's own financial position than it does about the quality of the Unisys servers. "It's an indication of the times," Gieber said.

Linda Rosencrance

Read more on Data centre hardware