Nexor opens Microsoft e-mail to Unix
Unix users can now read e-mail directly from Microsoft's Exchange server, writes Caroline Davis.
Unix users can now read e-mail directly from Microsoft's Exchange server, writes Caroline Davis.
Nexor Despatch is a Unix messaging client which connects directly to Microsoft Exchange without the need for a separate Unix mail client.
Tony Roadknight, Nexor product manager for Despatch, believes the product will appeal to companies which have invested in Unix already and are not willing to give up the resiliance and robustness of the operating system for NT. The Despatch interface is designed to have the Microsoft Outlook "look and feel".

Download this free guide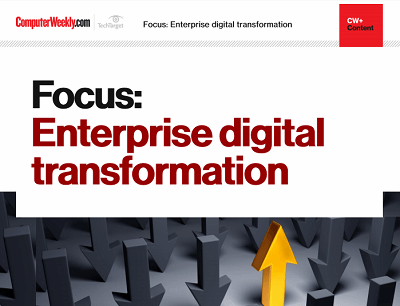 Are you digital to the transformation?
Digital transformation - the buzzword that we can't get away from. Enterprises need to accelerate their digital transformation journeys to avoid being left behind in an increasingly digital world. It's not an easy feat, but one that can be costly to get wrong. Join us as Computer Weekly takes a look at how businesses can stay on track through collaboration, innovation, and listening to user needs.
By submitting your personal information, you agree that TechTarget and its partners may contact you regarding relevant content, products and special offers.
You also agree that your personal information may be transferred and processed in the United States, and that you have read and agree to the Terms of Use and the Privacy Policy.
Companies that use Unix on the desktop are concentrated in niche markets such as finance, military, intelligence and government.
Nexor originally developed a system that used securing algorithms for e-mail - Defender for Motif - for the military market, but commercial companies who didn't need such strong security became interested.
Currently, Despatch is configured for Sun's Solaris operating system, but can be delivered for other manufacturers' versions of Unix.
Nexor is also keeping an eye on the Linux desktop market, with a view to producing a Linux version of Despatch.
Prices range from £66 to £110 per user depending on the size of the implementation.
Exchange on Unix - before and after
Before: each Unix system requires the maintenance of a message switch and the interconnection of all these switches must also be administered
After: each Unix user connects directly to the Microsoft Exchange server. This removes the maintenance of the Unix message switch and its connectivity
Read more on Operating systems software