Nottingham council tackles server sprawl and electricity cost with VMware
VMware vCluster, Dell and NetApp reduce Nottingham council's physical servers from 42 to 10, saving £10,000 a year in electricity bills.
After running out of available electricity, the consolidation of its server farm to manage its server sprawl issue was at the top of Bassetlaw District Council's wish list which was addressed through reducing its physical servers from 42 to 10.

The project did not initially start as a "green initiative" for the IT department, but as a way to resolve electricity issues that the whole Council was facing. The available electricity supply was limiting the council's expansion. It claims to have since seen a £10,000 per year saving on its electricity cost, amounting to 11 tonnes of CO2.

Download this free guide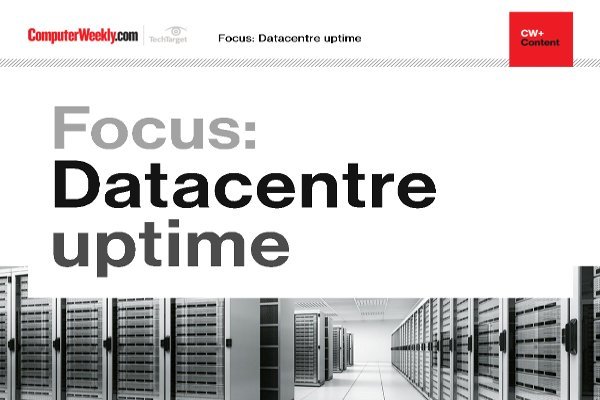 The lowdown on datacentre uptime
Join us as we take a closer look into how some high-profile companies have been affected by datacentre outages in recent years. Discover how you can protect yourself from the perils of downtime.

By submitting your personal information, you agree that TechTarget and its partners may contact you regarding relevant content, products and special offers.

You also agree that your personal information may be transferred and processed in the United States, and that you have read and agree to the Terms of Use and the Privacy Policy.

The server sprawl challenge
Bassetlaw District Council in Nottingham faced a common problem -- server sprawl. With a need to improve business continuity for mission-critical applications and a growing demand for more storage capacity, the council also faced electricity supply constraints.However, users still needed to gain access to the council's intranet and housing benefit system, in addition to other services.

The council also did not have the option to expand its facilities, unless it reduced its power consumption and cooling demands first.

Nigel Barratt, IT technical services manager at Bassetlaw District Council, said with 42 servers, temperatures were running at about 30 degrees. All 42 servers had their own storage, dual power supplies and processors. After the consolidation project, temperatures are now at 20 degrees.

Electricity consumed in the server room is now down from 36Amps to 27Amps, according to Barratt.

The solution to server sprawl
Bassetlaw Council tackled its server sprawl problem by consolidating and virtualising both its server and storage estate. Server consolidation was achieved through VMware virtual machines (VMs). Shared storage for the new architecture was provided first by a NetApp FAS270 cluster and then a FAS2050. The FAS270 now acts as a backup system at the council's disaster recovery site. The council has 50 VMs on four physical hosts.

System integrator Alpha Business Computers installed the NetApp FAS 270 with 8TB disk space for migration of data. This was followed by VMware on Dell servers.

"We now have 10 servers -- we purchased four new ones for vCluster," said Barratt. "We opted for Dell quad core servers, so have 16 processors in total and 32Gb of memory on each server."

The benefits
In addition to reducing the server room temperature, the council claims to have significantly improved electricity costs and consumption -- it is down 34%. Air conditioning bills have been cut by £200 a quarter.

Barratt said the company has better data backup and business continuity, through local snapshots and daily replication to its secondary site. He said the company has also improved server and storage utilisation with pooled storage, which now supports 54 VMs, and four physical hosts.

Despite the benefits, Barratt said there was a back log of applications waiting to go on the servers, as installation of these was stopped once the council realised it had problems with server sprawl. This wasn't an issue before due to a lack of power and cooling, but it had to be quickly addressed after the installation was completed.

"Requested applications were waiting for instalment, but more applications means for power and cooling used, which we did not have," Barratt said. "Video conferencing was something we wanted to add, and after the project was completed we had the available power to run such an application."

Electricity supply under control and looking to the future for expansion
With an estimated 800 employees, 50 desktops and 600 users, the council recently looked into virtual desktops as an easier way to manage their infrastructure. Barratt said the company decided not to pursue this, however, as it was considered too expensive.

"We have it in a training environment and it will stay there for now," he said. "We might take a look at it again in about a year."

Kayleigh Bateman is the Site Editor of SearchVirtualDataCentre.co.uk.
Read more on Managing servers and operating systems